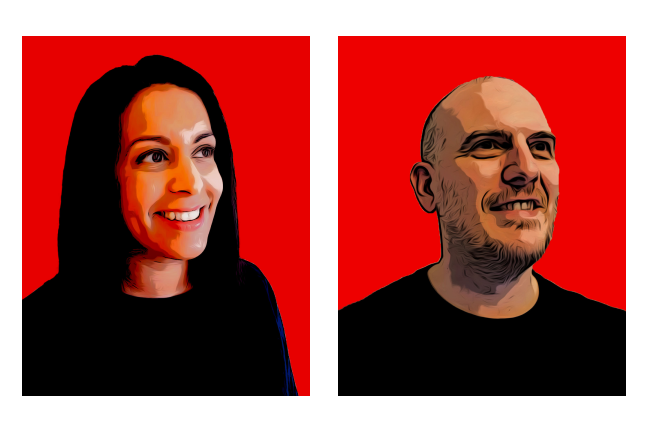 Our latest #SixtySecondStartup is with Demos Co-founder of Blazon, a new social media service for startups. We spoke to him about why they set up the company, how they started to grow it and what effects Covid-19 has been having on their business.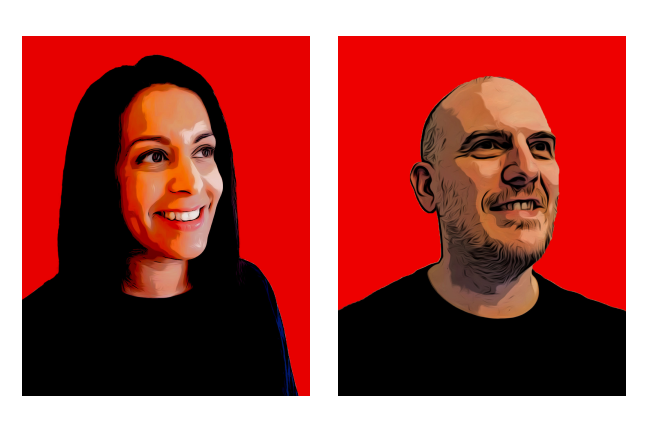 Our interview with Demos:
What does your company do?
We are a social media services company to help startups be more active on social media channels with a low cost and flexible solution.
Why did you set up this company?
We were frustrated with the types of social media agencies out there not catering for startups. Solutions were expensive and not adaptive to the constant changes in a startup. We know what it's like to build a startup and we want to champion startups in any way possible to give them a greater chance of success.
How did you get your first customer?
While at an event trying to build another startup our first customer asked us who actually did our social media. When we told them, we did it all ourselves, they asked for our help because they loved our content. That was the catalyst to start a new service targeting startups just like them.
We knew we were onto something when:
We started asking startups if a service like this was available would they use it. When they said yes and then signed up when it was available, three of them in just two weeks we knew we were onto something.
Our business model:
Startups £150 per month for us to post across their social media platforms regularly, engaging with their followers and producing 1 x blog per month for them.
We think that there's growth in this sector because:
Social media is used by almost half of the planet. Many people often look to social media to validate a business or support them if they are customers. In order for that to happen a startups content has to be interesting and engaging for followers. There are so many startups who just do not have the time to get involved in the engagement as they are busy building their startup.
How has coronavirus impacted your business?
As our business is all about other startups, we're governed pretty much by their business activity during this time. Some of our clients, particularly those based in countries or localities worse hit by the virus, have understandably slowed down their efforts during this time, so we've been making sure their social media reflects that and is kept managed despite everything else – but there are other founders we work with who have flourished despite the crisis and their startups are continuing to gain traction and grow. We're flexible in everything that we do for our clients, so we've altered our business accordingly during this time – offering support and guidance to those startups who need it and reacting to the requirements we're faced with.
How are you coping with lockdown? What is your strategy?
We're actually really grateful that we've been able to trade at all during this time, as we realise not every business has been so fortunate. Our team work remotely anyway, so social distancing hasn't affected us in that respect (plus we're already firm friends with Zoom and other work-from-home resources!), plus working with startups at different stages in different sectors means we're already used to adapting to different circumstances. Lockdown for our team has involved various strategies, depending on the client we work for and events going on.
So, whether that's creating new content for social media, filming new videos to offer advice and support to the community, writing blog articles on current trending topics, strategising new ideas for when 'normal life' resumes or anything else that's required of us – we've been non-stop! Lockdown has its fair amount of challenges as both our co-founders are working parents, but we've been able to support each other and our team and make the most of the situation in hand.
Is there anything your business is doing to help in your community or with the wider crisis?
Most of our time ordinarily is spent chatting with other founders, and during this time that hasn't changed. We still talk to startups, about everything to do with their journey – their concerns, their challenges, their triumphs, etc. But we've enjoyed, particularly more so now, being able to offer them advice, tips or find ways to connect them with people within our network. Some people just need a sounding board, and founders are no different – talking through a situation with someone who just "gets it" can often give rise to new ideas or help solve problems.
Our regular features, #startupshoutout and #just50, create opportunities for us to champion startups and give them a bit of free promo on our social media pages – and during this time, we've tried to ramp that up. It's hard for some businesses to attract those customers when so much has shut down, so anything we can do to give them a voice, we're more than happy to do so. The most recent feature we posted was a link to the Save Our Startups petition that is challenging the UK Government to support and save startups from collapse. It's important to get startup businesses thinking as a community and helping each other – it's the only way you can grow and economy to flourish.
For more tips on dealing with the impacts of coronavirus, visit our Startup Survival Guide.
The post #SixtySecondStartup appeared first on Angel Investment Network Blog.
#BehindtheRaise with WeCoffee

We spoke to Ben Carew, Co-Founder at WeCoffee, about how to complete a successful fundraise, and also equally important, what not to do.
WeCoffee aims to provide flexible and affordable workspace for post Covid working, along with curated events.
Tell us about WeCoffee:
WeCoffee was created to make working from anywhere something anyone could enjoy.
By curating a distributed network of free and unique workspaces and a community you can cowork with online and in real life, we believe we are well on the way to achieving this.
Why did you decide to raise investment?
We decided to raise investment so that we could bring our unique and exciting model for coworking to the whole world. Something that mine and my business partner's lifetime savings wouldn't quite allow, at least at the speed with which we want to do it.
People often ask why the speed and scale matters and for us we see a window of opportunity, while the world's ways of working are changing, to allow a better social norm.
We believe for too long the standards have been set by employers with outdated policies, or more recently landlords hijacking the term coworking only to supply fixed office space as a service.
We want to make sure that the future of work will give power and choice back to the worker, ensuring a happier and more productive worklife.
What is your top tip for anyone raising investment for the first time?
I'm going to be cheeky here and give a few:
Angel investors are people not ATMs, understand them and make them feel confident and safe with you by treating them how you would like to be
Be firm on your timeline, if you don't have one set one
Don't be shy to check they actually want to invest, not just introduce you
Treat it as near to a full time job as you can. Maybe 50% off the time, as yes you need to run a business.
As soon as you have a yes, add them to the term sheet. Its less scary to follow someone else
If VCs keep being really nice but don't invest your probably too early. Save yourself the time and build more traction and try and do an Angel round or friends and family
Be flexible in what your raising, if you get half can you make a business or the next step? If double what would you do?
Don't be scared to say no. We met one total **** who was incredibly aggressive, wanted to force a board member who was an ex-founder removed from the company by their shareholders for negligence, thought WeWork's IPO would go through and that only 8 banks failed in the 2008 crisis. We were very happy to not molly his coddle
Lastly join WeCoffee as there are lots of us on or who have been on this journey. We are more than happy to help one another avod the ****, find the right investors and generally navigate the startup world.
What attracted investors to your company?
You would probably have to ask them, but I think a big part of it was the total and utter passion that is born out of us as a team. We clearly know and love what we do, so if you believe in the idea that we won't all work in an office 5 days a week, there is no better horse to back.
My biggest fundraising mistake was…
It took me some time to realise that I needed to run it like any other business activity, as a structured process. I spent months pitching at intermittent events and meetings waiting for my angel to land in lap not realising what I was doing was practising.
I was at the wrong events, with no real investors; and worse meetings with the wrong people who were more interested in introductions than investing.
Once I sat down, opened the round in SeedLegals, got all my deliverables in place, built a sales funnel and set a firm date to close the round then I was well on the way.
Why did you choose to use Angel Investment Network?
I used AIN as it came across to meet my target investors (angels), as it had a wealth of investors that I could filter for by sector. Insanely helpful!
If it wasn't for you Angel Investment Network we wouldn't have raised as much as we did.
Keen to hear more?
Try out one of WeCoffee's online networking events to meet 'creatives, marketing gurus, product creators, free thinkers, entrepreneurs, tech geeks, doers and dreamers'.
Sign up here.
The post #BehindtheRaise with WeCoffee appeared first on Angel Investment Network Blog.
ACA Shares Angel Perspective as the SEC Proposes Ways to Increase Capital for Founders and Investors
By: Pat Gouhin, Chief Executive Officer
The Angel Capital Association and the broader angel investor community were represented during the recent committee meeting with the Securities and Exchange Commission to discuss vital issues that impact capital funding.  The SEC Small Business Capital Formation Advisory Committee met virtually on Tuesday, August 4 to discuss how to open the doors to US capital markets so that more Americans could participate as investors and entrepreneurs.  The angel perspective was represented by ACA member and former Chair, Catherine Mott, BlueTree Allied Angels, who sits on the advisory committee. 
Chairman Jay Clayton said the pandemic had exacerbated the need for "prompt and efficient" capital access, especially for underrepresented founders. Clayton said that minority-owned small businesses employ more than eight million Americans, but face challenges in accessing bank loans and are more likely to see non-traditional financing. Especially in times of stress, those sources become scarcer and more expensive. He said that COVID-19 has had a disproportionate effect on small businesses, especially minority- and women-owned businesses, and that the failure of small businesses has a major adverse effect on the economy. So this is everyone's issue.
Clayton also thanked Martha Miller, the SEC's Small Business Advocate, and her colleagues for their work in constructing the Office of the Advocate and addressing challenges to capital access for minority-and women-owned small businesses. Clayton said that racism, bias, and racial injustice are at the forefront of the national conversation, and the SEC's focus on diversity and inclusion "is of paramount importance." 
Martha Miller presented data on "Investing in Underrepresented Founders". Minority businesses are growing, but have much less access to capital than white-owned businesses, which disproportionately limits their profitability. Investment yield rates of minority-owned businesses are very close to the national average. Gender has a major effect on access to start-up capital. Women got a lot less backing from VC, but women founders generated substantially more revenue per dollar of investment.
29.5% of angel investors are women, but only 11% of VCs are women and 71% of VC firms have no women members. The decline in small businesses during the pandemic has been disproportionately among minority- and women-owned businesses.
A challenge many entrepreneurs face is access to funding.  SEC Commissioner Hester Peirce raised the question of whether the regulatory framework is contributing to those barriers.  Peirce believes that Regulation Crowdfunding has not lived up to its full potential and is recommending that steps are taken to increase access.  Actions previously taken include the proposal of increasing the offering limit to $5M and allowing the use of certain special purpose vehicles. 
Peirce shared ideas during the committee meeting to make crowdfunding more attractive, including:
Eliminating or raising individual investment limits for both accredited and non-accredited investors, and/or simplifying the calculation of individual investment limits
Reducing current disclosure requirements while preserving investor protection, possibly by raising current threshold requirements for reviewed and audited financial statements and/or scaling reporting obligations based on offering size
Eliminating the prohibition on advertising crowdfunding offerings
Encouraging the involvement of intermediaries and increasing their alignment with investors by allowing them to receive carried interest or performance-based fees
Micro-offering exemptions for founders and investors to raise funds in their local communities was also offered as a solution.  This would allow fundraising without having to hire an attorney, possibly as an exemption for offerings up to $1M.
Demo days were also noted as an important opportunity for entrepreneurs without pre-existing funding networks.  The SEC has previously proposed a demo days exemption from general solicitation and Peirce posed the question whether that exemption is appropriately designed to let young companies showcase their ideas.
ACA will continue to keep our members informed with new developments. 
#SixtySecondStartUp with Pharma Sentinel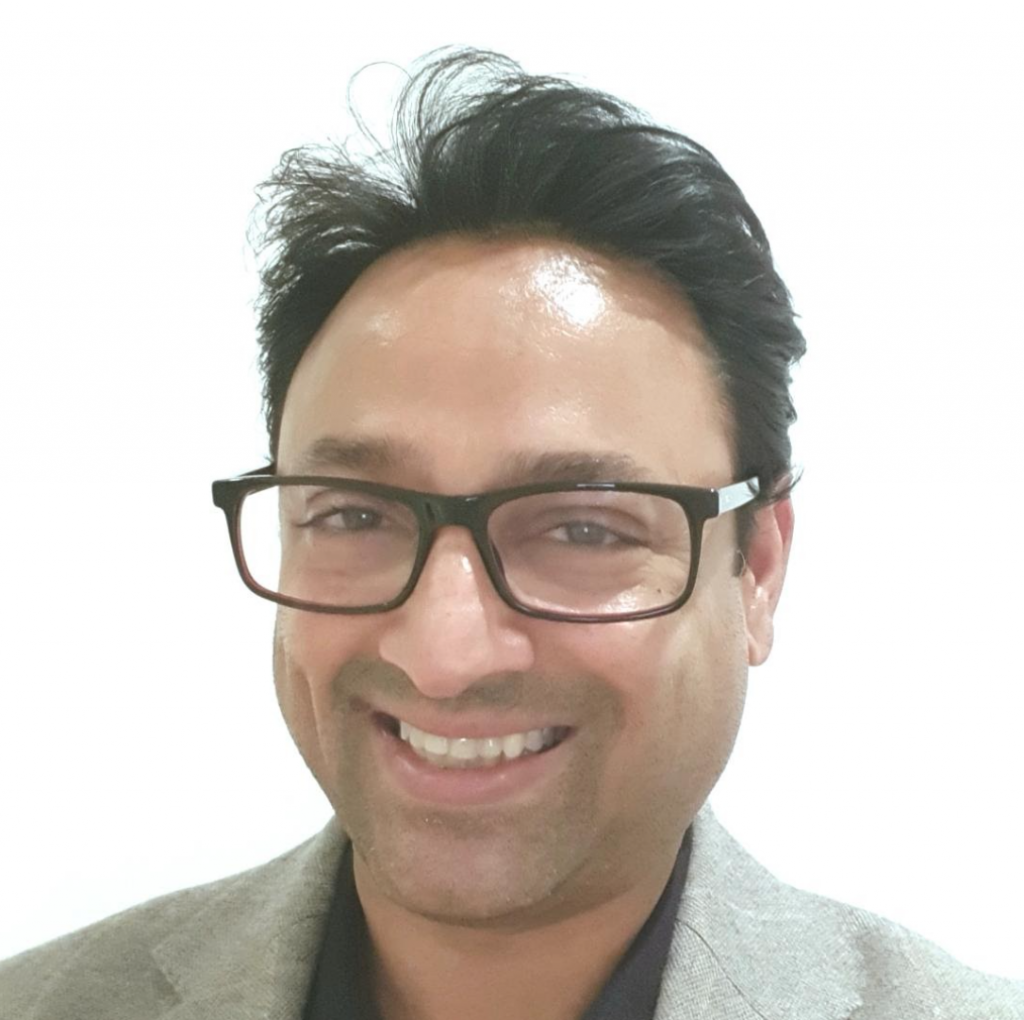 We caught up with Rav Roberts, CEO of Pharma Sentinel to hear his plans for their new app, which makes it easy to discover if your medicines have unsafe side effects, give allergic reactions or have been recalled for safety reasons.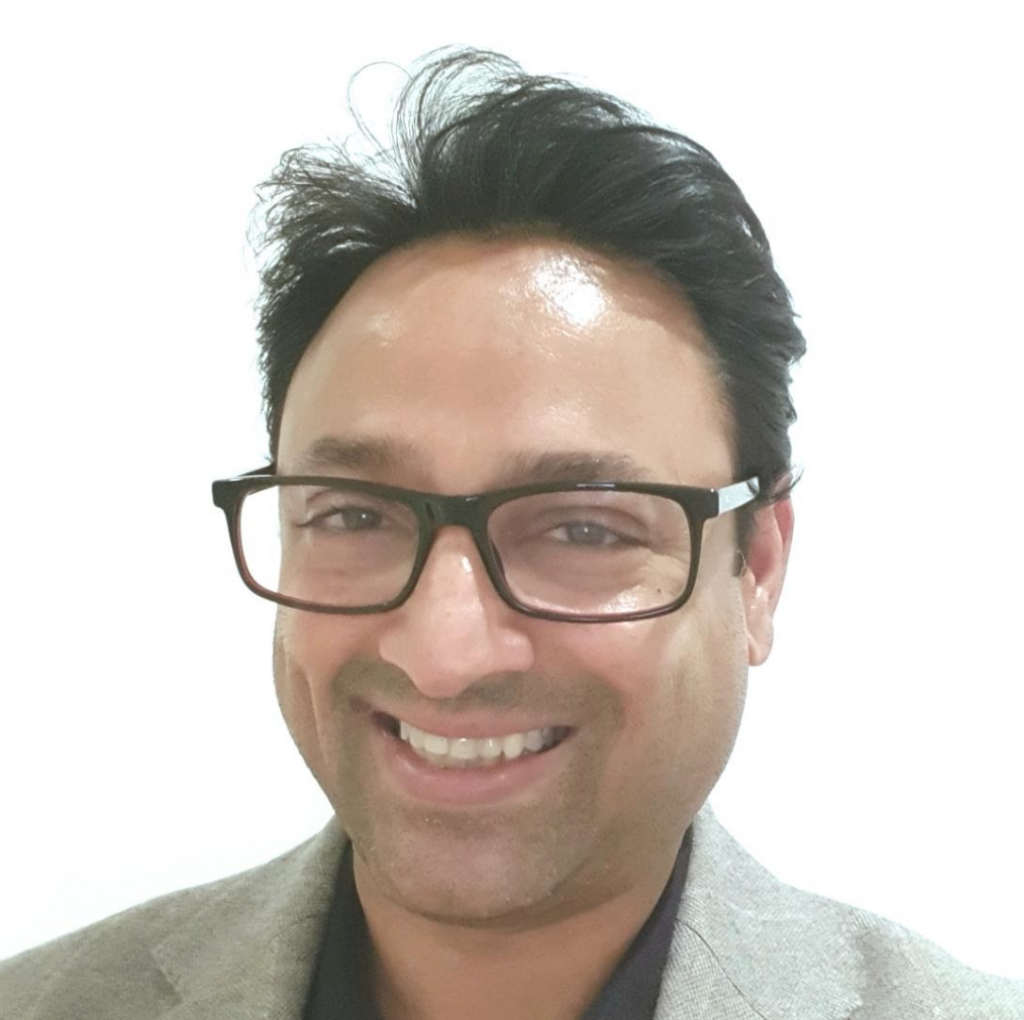 What does your company do?

Pharmasentinel.com is a pioneering B2C2B healthtech, leveraging AI to provide our users with trusted, timely and tailored medicines and medical conditions (mental health, diabetes, skin conditions) news, information, alerts and related content such as video podcasts, live streaming.

We also give 10% of our profits to patient-support charities such as Bipolar UK & the British Menopause Society, as chosen by our users. We launch with our consumer app called Medsii (medicines information for me) in 4 weeks time, yikes!
Why did you set up this company?

Our Chief Scientific Officer Nasir (a Co-Founder) used to work for the UK's medicines regulator (the MHRA) and noticed a big gap in the market for timely medicines information, e.g. drug safety alerts & recalls, clinical trial results & opportunities.

I also suffer from Diabetes, as does my mother, and our research showed that 46% of the UK's population (29 million people) take at least 1 repeat prescription for a chronic condition. It's not all elderly people either, as 50% of women in their 40s do so.
How did you get your first customer?

We haven't yet , already we have many friends and family who take regular medicines lined up to try the app. It's completely free to use and has a very engaging 'Twitter' style interface, so why not give it a go?!
We knew we were onto something when?

When we realised the Total Addressable Market and Serviceable Obtainable Markets were huge; many people use Google (over 1 billion health related searches a day, but results include ads, links to blogs) and even social media for important medicines info, but that could contain wrong or misleading results; no one helps people by linking them to patient support group charities for help;

No one provides personalised, relevant, trusted medicines & conditions info via easy to understand push alerts. I have used our product in testing to warn me against drinking grapefruit juice with one of my medicines as it's extremely dangerous!   
Our business model:

1. We launch with our consumer App called Medsii (Medicines information for me), which will collect 1st party data on users in a GDPR compliant way (side effects, locations, medicines/conditions liked, followed, shared, saved) and which already has its own data, e.g. clinical trial results.
2. We augment this 1st party data with 3rd party data, e.g. global side effects, pollution, diet, NHS data such as medicines usage).
3. Our data platform runs machine-learning algos to identify patterns and predict future events, e.g. the probability of a drug that has passed a phase 1 clinical trial eventually being approved, and roughly when.
4. We sell this data-as-a service to businesses, e.g. pharmaceuticals, insurance, financial analysts even companies like Unilever and Chanel (who will be interested in the skin condition data insight we've collected). Note that we also monetise our consumer App (subscriptions, in-app purchases and advertising (no drug ads though!).
Our most effective marketing channel has been:

Without a doubt, Facebook. Not only are billions of a target customers there, but we can micro-target them with custom and lookalike audiences and even better, they have people who walk you through how to do it really well! (Fiverr also has some great marketers on there).

LinkedIn is really good for engaging with business people (for our B2B products) and Twitter is great for linking up with angel and VC investors, all over the world!
What we look for when recruiting:

Passion, integrity, evidence of continuous learning (even following people on Twitter to learn more about a particular subject), desire to help other people less fortunate and ideally EVIDENCE that they've actually done it (e.g. volunteering to help the elderly or doing a fun run to raise money for breast cancer etc).. We run a very flat organisation and we were all virtual even before Coronavirus hit! 
The biggest mistake that I've made is:

So many really. I guess my biggest was in my  first startup in San Francisco: We had a great product but I didn't think about our go-to-market and distribution strategy, i.e. how to get and increase traction (users, usage) for our online gaming products.
We think that there's growth in this sector because:

Even before coronavirus hit, more and more people were taking repeat medicines for chronic conditions and with people living longer, this means several decades. There has also been a large theme about fake news on social media, where millions get their medicines info from.

But now with Coronavirus, people more than ever before want trusted, timely medicines and medical conditions information that is relevant & readable (unlike the patient information leaflets that come with their pills!).
.
The post #SixtySecondStartUp with Pharma Sentinel appeared first on Angel Investment Network Blog.