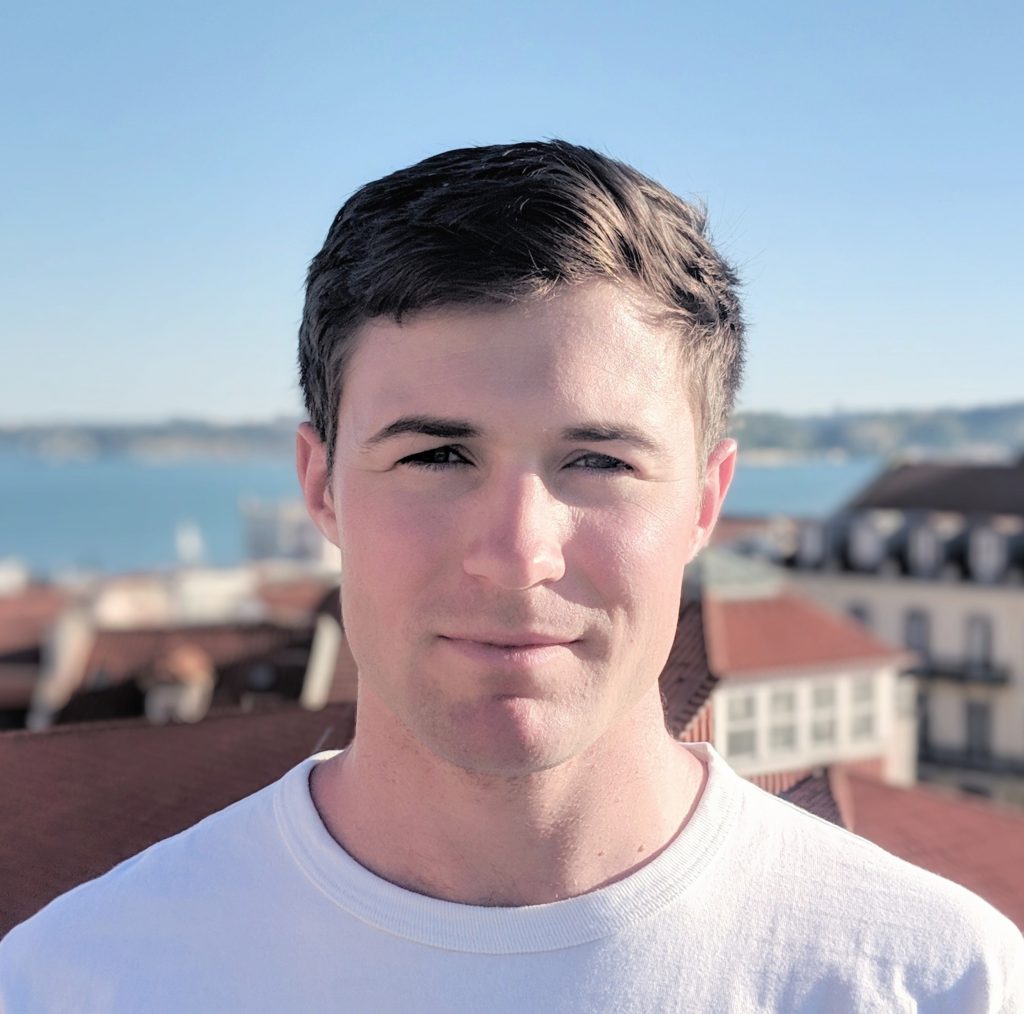 In this week's #SixtySecondStartup, we spoke to Will Ross who is the Founder of Tendo, a skills passport for frontline workers. Will started Tendo to make frontline work more secure for employees and to make it easier for companies to hire, retain and train their workforce.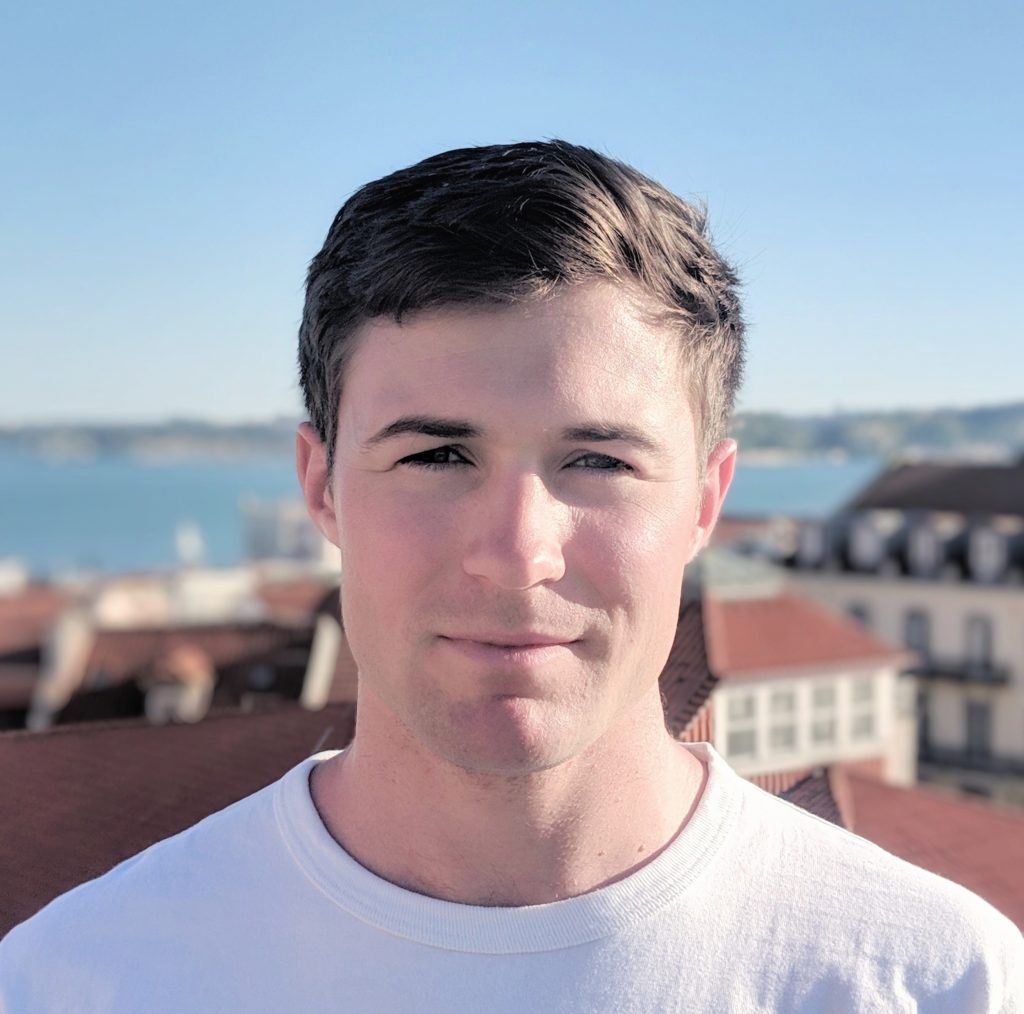 Our interview with Will:
What does your company do?
Tendo allows frontline workers to generate workplace credentials while they do their jobs, building a verified, portable history of skills and hours at the end of each week.
Why did you set up this company?
We started Tendo to make frontline work more certain. For the worker, this means improving their long-term economic security. For the business, certainty comes through having a loyal, dependable workforce and an ability to encourage employees to learn new skills.
What is your business model?
We bill businesses on a per user basis. This monthly charge is a way to offset the cost of workforce churn.
We think that there's growth in this sector because: 
Frontline workers remain offline. By bringing them online, visibility of supply provides a major step forwards. We also consider this workforce to contain a massive amount of untapped operational and creative potential – we aim to empower.
How did you get your first customer?
By building a feature that removed an administrative overhead for a training provider.
We knew we were onto something when:
When employees indicated that they would be motivated by having a trusted way to generate and retain a record of their work reputation.
Our most effective marketing channel has been: 
Going to events where we can speak directly with decision makers.
The biggest mistake that I've made is: 
Spending time marketing to cities where Tendo can't have a repeatable physical presence.
What we look for when recruiting: 
A willingness to experiment and an inclination to speak more in terms of immediate actions than long-term plans.
We worked with AIN because:
Angel Investment Network provide a clear way to signal company type to a list of investors, ensuring that angels can search for early stage companies where they can significantly influence growth.
Get started today and view pitches from a huge range of entrepreneurs around the world.
The post #SixtySecondStartup appeared first on Angel Investment Network Blog.
Valuation Workshop – The Art of Negotiation Between Investors and Founders

By: Emily Angold, ACA Marketing Manager
As an entrepreneur and seasoned angel investor, Bill Payne understands the critical importance of education to make well-informed decisions that determine the success or failure of a startup.   After assisting in founding four angel groups – the Frontier Angel Fund (2006), Vegas Valley Angels (2003), Tech Coast Angels (San Diego – 2000), and Aztec Venture Network (1999) – it was clear to Bill that angels needed comprehensive education, no matter where they were in their investing journey.  After seeing the need, Bill headed an effort within ACA's Education and Smart Practices to develop seven new online and in-person workshops for new and experienced angel investors known as ACA Angel University.
Bill sat down with ACA to discuss the importance of negotiating the current valuation of seed-stage startups at the time of investment and how ACA Angel University's Valuation Workshop is essential to investing success.
Q. In your opinion, what are the most important takeaways from ACA Angel University's Valuation Workshop?
A. I think there are several important takeaways that are significant for all angels, no matter how experienced you are or if you are brand new to angel investing:
Valuation directly impacts returns.  The higher the valuation at investment time the lower your equity stake (and return) will be upon exit. There is no definitive valuation method.  It is important that angels use multiple methodologies.
Valuation is not only about the strength of the target company.  It is also about the national economy, the business vertical and the geographic location. The bottom line is that valuation is a negotiated settlement between investors and founders.
Q. Why is it important for all angels to consider taking this workshop?
A. Even though this workshop is in our "basics" track, angels who are not familiar with multiple valuation methods for startups will both benefit and appreciate learning about several possible valuation methodologies.
Q. Is it more critical for an angel to take this workshop now in midst of COVID-19 impact? 
A. Any national or worldwide catastrophe that impacts the US economy will impact the valuation of angel-funded companies.  Why?  Because angels invest their own money.  When we angels are nervous about the value of our primary asset base, we are less likely to invest in high-risk asset classes, such as startup companies.  Under these conditions, we normally see the valuations of startups decrease because the supply of angel funding decreases.          
Learn more about valuation issues and how to incorporate multiple valuation methodologies to optimize returns during ACA Angel University's Valuation Workshop on February 9, 2021! 
Get to Know Bill Payne:
Bill Payne is an active angel investor, board member, and educator for entrepreneurs and angel investors. He assisted in founding four angel groups: the Frontier Angel Fund (2006), Vegas Valley Angels (2003), Tech Coast Angels (San Diego – 2000), and Aztec Venture Network (1999). Over the past four decades, Bill Payne has successfully founded or invested in over 100 start-up companies.
In 1971, Bill founded Solid State Dielectrics, Inc., an advanced materials supplier to the electronic components industry.  He sold the company to E. I. DuPont in 1982.
From 1995 to 2007, in his role as an Entrepreneur in Residence with the Kauffman Foundation (Kansas City), he worked on educational programs for entrepreneurs and their investors, including the development of the Power of Angel Investing seminar series.  In 2003 he was engaged in the formation and startup of the Angel Capital Association (ACA).  Bill was awarded ACA's prestigious 2009 Hans Severiens Memorial Award for Outstanding Contribution to Angel Investing. 
In one of his ten visits to New Zealand, Bill served as the 2010 BNZ University of Auckland Entrepreneur-in-Residence from February through June 2010.  In November 2010, Bill was named an Arch Angel of New Zealand for "remarkable contributions to angel investing."
In recent years, Bill headed an effort within ACA's Education and Smart Practices Committee to develop seven new online and in-person workshops for new and experienced angel investors.   In the past two decades, he has delivered over 150 workshops for angels and entrepreneurs in ten countries.
Bill graduated with BS and MS degrees in Ceramic Engineering from the University of Illinois, where he has served on the Dean's Board of Visitors of the College of Engineering. Bill has 120 years of cumulative Board service for private companies and not-for-profit organizations. He and his wife Ann are residents of Whitefish, Montana and Henderson, Nevada.
iAngels Jobs: Senior Associate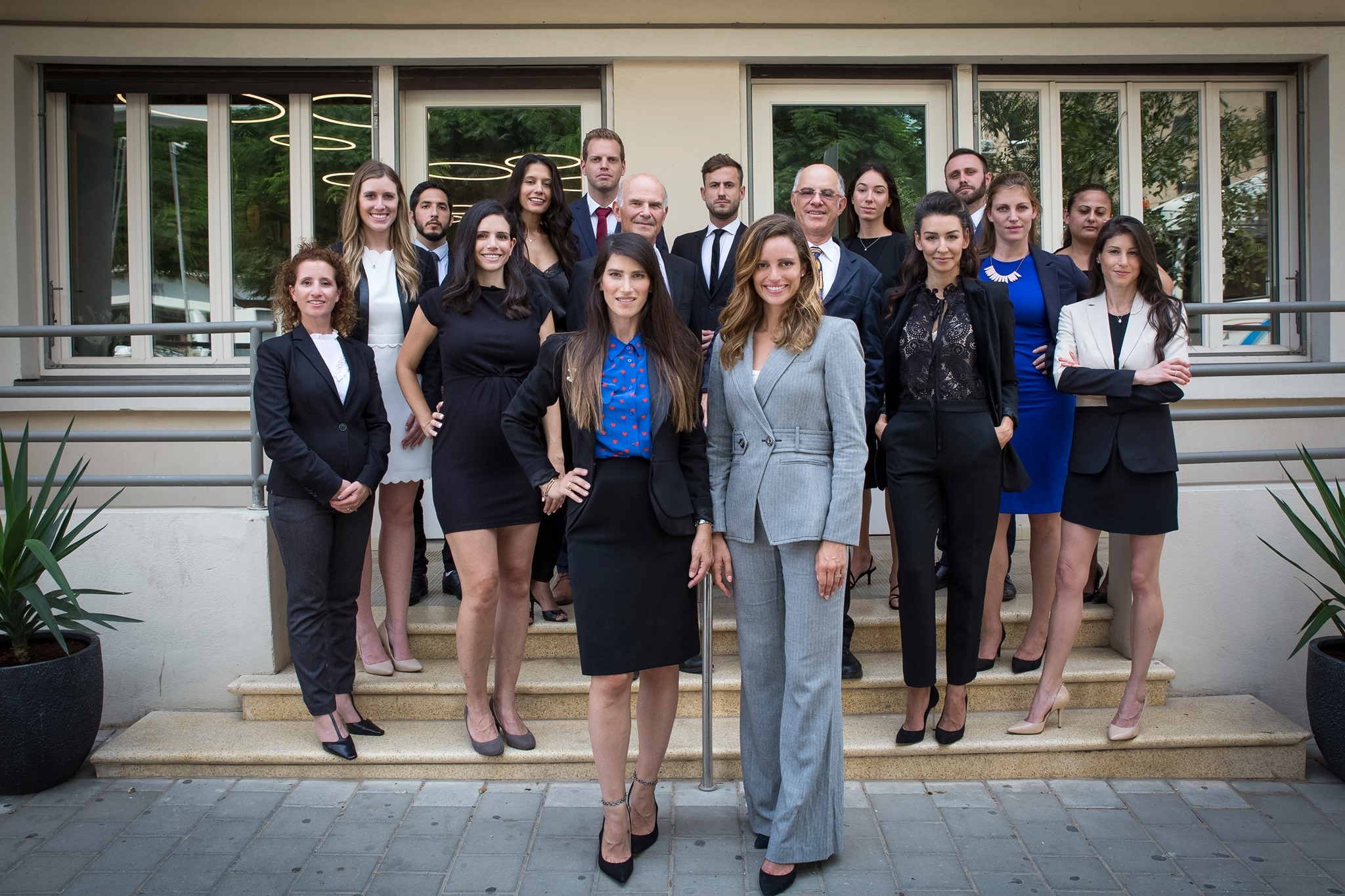 Sixty Second Startups – FastWater Dispenser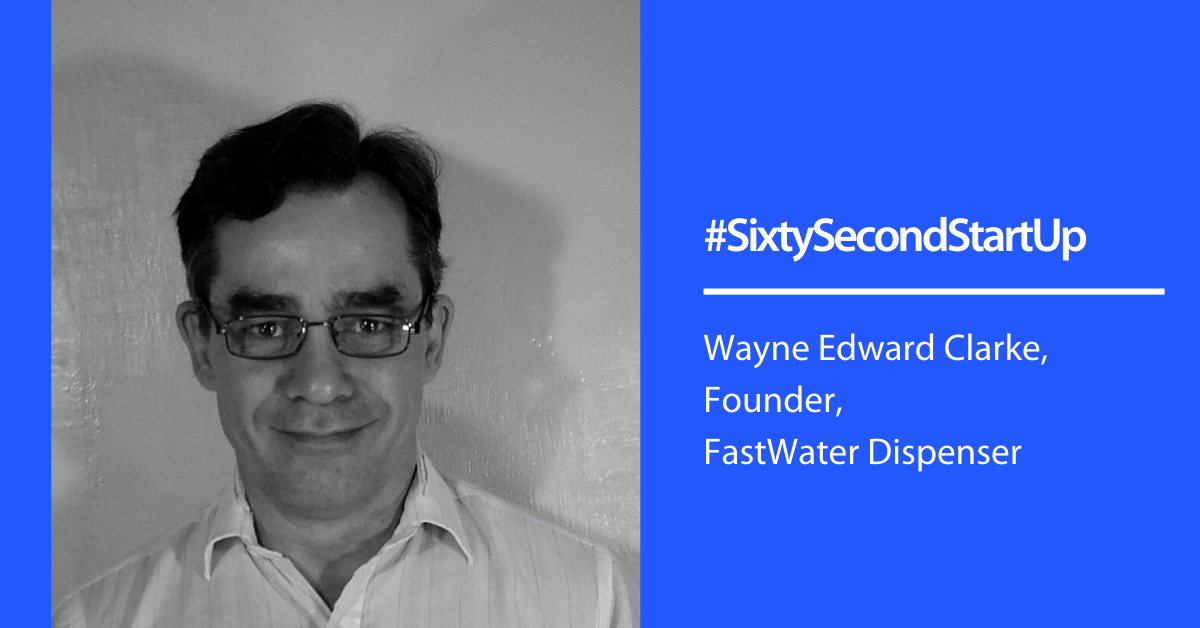 We caught up with Wayne Edward Clarke, Founder of Fast Water Dispensers, who explains how he is revolutionising water dispensers in the Philippines.
What does your company do?
We manufacture a revolutionary new kind of water dispenser for refillable blue 5 gallon water bottles.
Why did you set up this company?
I come from Calgary, Canada, where the tap water is top quality drinking water. When I moved to the Philippines I wasn't used to using refillable water bottles for drinking water, as everyone does here. The long amount of time it took to draw a coffeepot full of water from a standard water dispenser to make coffee every morning became more frustrating until it was intolerable.
I searched the stores and online retailers for a faster water dispenser, and found that there were none available.
It took a few days of research, design, and fabrication to produce the item that I now consider to be my proof-of-concept prototype, and I used it successfully for months. I realized that there must be millions of other people who are as frustrated with their water dispensers as I had been, and I recognized that this was an opportunity that was too good to let slip away.
The key to our success will be:

-A product design that's a disruptive improvement over all the existing competitors
-A tough, quality, environmentally friendly product that should last a lifetime for a price that's competitive with cheap plastic Chinese dispensers
-The very low cost of labor in the Philippines
-0% taxes for 6 years and zero import/export fees in the Philippines Special Economic Zones
-Utilizing the training techniques of elite athletic teams to achieve world-class employee performance -A manufacturing process that achieves an unbeatable investment-to-production ratio by utilizing very ingenious jigs and simple machines but no complex or expensive machines.
Our most effective marketing channel will be:
-Online retail sites such as Amazon, Lazada, Alibaba Express, etc.
What we look for when recruiting:
Bright, adaptable, fast learners. This applies to our office workers and to our factory workers, who will also need good hand and tool skills. At the pace we'll be working we'll need to rotate the assembly line teams from station to station fairly often to avoid repetitive motion injuries and employee burnout and to keep morale high, so they'll each have to learn every task in the factory.
Once we reach sales of about 2 million FastWater Dispensers per year in it will be worth transitioning to a completely automated robotic assembly line. We'll then use our highly trained and integrated manual manufacturing teams to build and operate the assembly line for our next ingenious product design, of which I have many, and the entire cycle should repeat about every three years.
The biggest mistake that I've made is:

Not researching Alibaba and the Chinese suppliers represented there sufficiently before researching my costs for equipment and materials. I'd prefer to buy from local Philippines suppliers, but there's only a few of them and they're hard to find and communicate with compared to the crowds of companies on Alibaba. The Chinese companies can be challenging to communicate with because of language and cultural issues, and I wish I'd learned more about that before I started. Having dealt with many of them to cost out my business plans, it'll be a lot easier when I start purchasing.
We worked with AIN because:

AIN seemed like the method of raising financing that was most likely to get results. There seems to be a lot of fundraising services that specialize in online and high-tech businesses, and a few who cater to emerging market businesses like the guy who wants to upgrade his small pineapple farm, while AIN represents a much broader spectrum of what I think of as 'normal businesses', like mine.
How has coronavirus impacted your business and your fundraising plans?

-In-person networking has gone from being the most important part of any fundraising strategy to being almost impossible. I'm not sure if we'll be able to reach our fundraising goals without it, but we're giving it our best shot!
How are you coping with lockdown, and what is your strategy for it?

I'm doing pretty well, thanks. I already worked online from home, so my life hasn't changed much. It would be very hard if I were single, but luckily I have a fulfilling relationship so we can keep each other company. I'm a mask and face shield guy, I take every precaution, because I'm 57 so I'm in a moderately high-risk group, and I'm not taking any chances.
Keen to hear more?

If you would like to see what other companies are up to on Angel Investment Network, or are interested in raising funding yourself, you can find your local network here.
The post Sixty Second Startups – FastWater Dispenser appeared first on Angel Investment Network Blog.