Mor Assia featured at EIF's European VC  Conference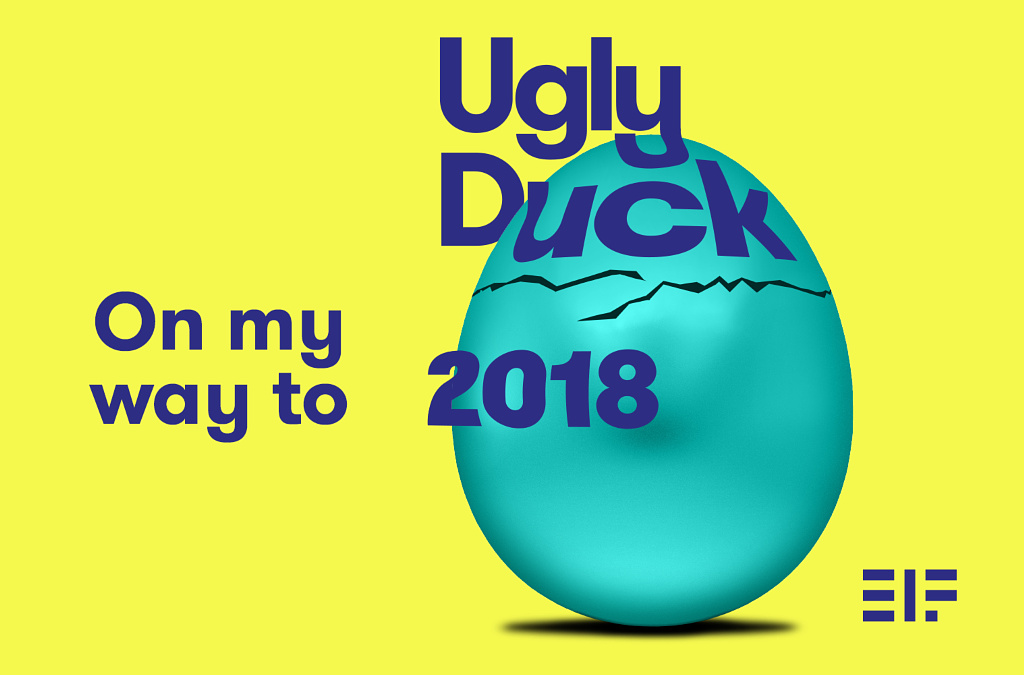 European VC — Ugly duckling or beautiful swan? Europe's leading provider of risk financing for SMEs. Cornerstone investor in VC and PE funds. Making debt financing more affordable for entrepreneurs. This article first appears on Medium here                    Intro video to the EIF's 2018 VC conference #uglyduck18 EIF speakers […]
The post Mor Assia featured at EIF's European VC  Conference appeared first on iAngels.
SEC Comment Letter: Proposed Rules on Facilitating Capital Formation and Expanding Investment Opportunities by Improving Access to Capital in Private Markets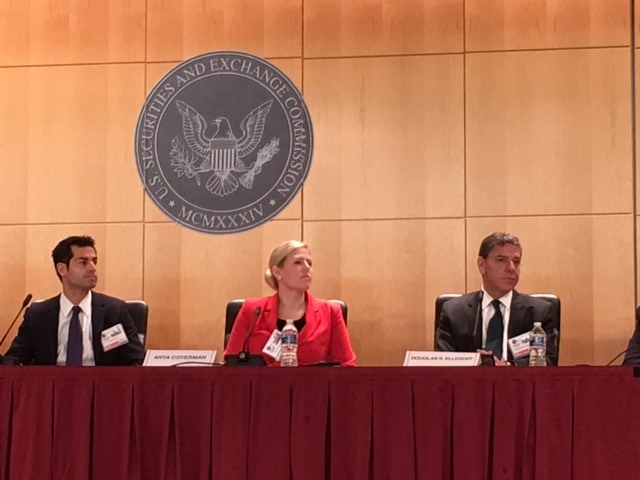 SeedInvest CEO & Co-Founder, Ryan Feit, submitted a Comment Letter to the Securities and Exchange Commission (SEC) in response to the SEC's proposed amendments to harmonize, simplify and improve the exempt offering framework, announced on March 4, 2020.
May 29th, 2020
Submitted Electronically
Ms. Vanessa Countryman
Secretary
Securities and Exchange Commission
100 F Street, NE
Washington, DC 20549-1090
RE: File No. S7-05-20
Proposed Rules on Facilitating Capital Formation and Expanding Investment Opportunities by Improving Access to Capital in Private Markets
Dear Ms. Countryman,
We commend the Commission for taking a proactive approach to modernizing and improving U.S. securities exemptions. SeedInvest appreciates the opportunity to formally submit our recommendations and overall, we are supportive of the proposed changes set forth in the proposal. Furthermore, we urge the SEC to implement these changes expeditiously (especially increasing the annual offering limit for Regulation Crowdfunding to $5 million) given the meaningful, recent disruption in capital available to startups and small businesses due to the impact of COVID-19.
SeedInvest operates a leading equity crowdfunding platform which serves more than 350,000 investors and entrepreneurs across the country. SeedInvest issuers utilize 506(b), 506(c), Regulation CF, and Regulation A+ to conduct capital raises through our online platform and our broker-dealer, SI Securities, LLC. We were involved in the signing of the 2012 JOBS Act and, between 2012 and 2016, worked closely with the SEC and FINRA on the implementation of the JOBS Act.
Executive Summary
Although there is no shortage of capital available to so-called unicorns (late-stage, billion-dollar companies), the same is not true for early-stage startups. In fact, seed stage venture financings have declined each year since 2014 and in 2018 were down a whopping 37% from 2014. [1] These seed stage financings fund the very same companies that go on to create thousands of revolutionary and life-changing technologies each year, so it's critical that we make capital easier to access for early-stage companies.
This shortage of capital for startups has recently become much more acute since the onset of COVID-19. As a result of the COVID-19 crisis, there has been a meaningful disruption in the availability of venture capital seemingly available for startups. With less outside capital expected from pensions and endowments over the next couple years, venture funds expect to allocate more of their time and money to existing portfolio companies instead of deploying new capital. This means venture capital will be less abundant, will be harder to raise and take much longer to obtain. We've already begun to see the impact – U.S. venture capital investment volume was down 46% in April compared to March, and down 43% year-over-year. [2]
The good news is that unlike venture capital firms, online fundraising platforms are perfectly situated to help startups in the current, post-COVID world we are in. Online fundraising platforms are not dependent on capital from a handful of pensions and endowments, but rather a large, diverse network of investors. Also, while the traditional venture capital investment process is highly dependent on in person meetings (which is next to impossible at the moment), the online fundraising and investing process is inherently digitally native. But it is imperative that the SEC increase the annual offering limit on Regulation Crowdfunding to $5 million, as proposed, in order to make securities exemptions more useful for startups and small businesses.
Recommendation
Entrepreneurs looking to raise capital broadly for their startups and small businesses can turn to Regulation Crowdfunding to raise their first $1 million. As those companies grow, Regulation A+ can be a great tool for raising $20+ million, but it is an expensive, time consuming and burdensome proposition for raising less than that. Obtaining audited financial statements, completing a Form 1A, undergoing the lengthy SEC qualification process and then agreeing to ongoing, semi-annual public reporting is a lot to swallow for a company looking to raise $2 million or $5 million.
On November 17, 2016, we presented at the 2016 SEC Government-Business Forum on Small Business Capital Formation on this exact issue- that entrepreneurs who need to raise between $1-$20 million are currently not served by existing securities exemptions (see below an illustrative graph from one of the slides). This is especially true regarding startups and small businesses which need to raise between $1-$5 million. Over the last eight years, this is the range where SeedInvest has seen the most companies in need of capital and also where the cost and burden of utilizing Regulation A+ is the hardest to justify. A company that raises a $2 million seed round and has no interest in having its shares trade in the secondary market should not be burdened with the same requirements as a company which raises a $50 million "mini-IPO" and immediately lists its shares on an exchange or ATS.
On July 19, 2018, we co-authored a letter to Chairman Clayton requesting the SEC to raise the Regulation Crowdfunding cap and followed that up with a petition that was supported by over 2,500 entrepreneurs from across the country. In that letter we pointed out that "in The U.S Department of The Treasury's October 2017 report, A Financial System That Creates Economic Opportunities, Treasury recommended increasing the Regulation Crowdfunding cap." Based on historical data that we point to in our petition, tweaking Regulation Crowdfunding to fill in the gap for companies looking to raise between $1 to $5 million would have a significant impact on new job creation without sacrificing investor protections.
In addition to raising the Regulation Crowdfunding cap, we also support permitting Regulation Crowdfunding issuers to "test the waters" prior to filing an offering document with the SEC. In fact, we recommended this in a comment letter to the SEC on January 22, 2014. As we pointed out in our letter, "we believe one of the biggest hurdles to making crowdfunding a viable option for small businesses is the cost and time burden that must be incurred prior to commencing an offering and prior to being able to gauge potential interest in an offering. Small business owners should not be required to gamble the upfront costs in the hope that their offering will be successful."
Although we also support a number of other changes proposed by the Commission, we focused this letter on the two most critical and time sensitive changes – increasing the Regulation Crowdfunding cap and permitting "testing the waters" under Regulation Crowdfunding.
Once again, we appreciate the opportunity to provide our recommendations on this critical topic for millions of entrepreneurs and investors. We welcome the opportunity to provide additional details or market data to the Commission and its staff.
Sincerely,
Ryan M. Feit
CEO & Co-Founder
SeedInvest
61 Broadway, Suite 1705, New York, NY 10006 | New York, NY 10038
The post SEC Comment Letter: Proposed Rules on Facilitating Capital Formation and Expanding Investment Opportunities by Improving Access to Capital in Private Markets appeared first on SeedInvest.
Capital in a Time of Crisis
By: Kevin Learned and Denise Dunlap, Sage Growth Capital
"My investors want to renegotiate terms" or "I thought my round was committed but now my investors are backing out". If this sounds like you, you're not alone – we have been hearing similar stories from several entrepreneurs over the past two months. 
Thanks to COVID-19, we are all in a time of great uncertainty and it's natural for investors to adopt a "wait and see" approach. No one knows what the long term effects will be on the economy and everyone's portfolio has taken a hit thanks to stock markets crashing all over the world. Small companies and large companies are all facing the same level of uncertainty which is what makes this such a remarkable event across the financial spectrum. Generally, it would be one industry or one type of size company who experience limited access to capital because of an exogenous event.
The team at Sage Growth Capital believes in the resilience and creativity of entrepreneurs and in the ability of the US economy to rebound. Therefore, we are continuing to invest – in all industries and types of companies, with a focus on smaller entrepreneurs.
Over the past few weeks we have received numerous applications for funding. All of the companies are scrambling to adapt to new ways of keeping their business going amid work-from-home mandates and suddenly wary customers. Many of the entrepreneurs are also having to renew their fundraising efforts because progress on rounds they thought were committed has suddenly stopped or reversed. We even had companies that have the opposite problem – stay-at-home is driving more people to use their product and overwhelming their supply chain.
If one of these things is happening to you, or to your portfolio companies, now might be the time to consider revenue-based funding. Revenue-based funding means we invest in your company in exchange for a share of top-line revenue until we have received a multiple of our investment. For example, we might invest $100,000 in exchange for the right to receive 5.5% of monthly cash receipts from sales until we have been paid back $250,000.
Our model of financing is non-dilutive. That is, we don't take an ownership percentage of your company. Happily, for you and for us, your pre-money valuation is irrelevant. So is your exit strategy.
We also don't care if you have received or intend to pursue government-sponsored loans or grants. We don't take collateral or require personal guarantees, so you preserve your access to the credit markets.
What we do care about is your revenue stream. If you have recurring and growing or steady revenue, and good, consistent margins, we will consider investing in your business. Our requirements are the following:
minimum of $300,000 in revenue over the past twelve months
consistent margins of 40% or greater
use of capital that will grow your sales
And, if you can grow your sales with our capital, then you just may be able to raise equity capital when the markets unfreeze at a higher valuation than you could before the crisis.
We have a very simple preliminary application on our web site: www.sagegrowthcapital.com/apply-now . Fill it out and we will let you know in a day or two if we will consider investing in your business. We will consider applications for $100,000 to $400,000. If you need more than $400,000 we may be able to syndicate the deal to raise more than our fund's limits.
You have enough to worry about keeping your business afloat and your family safe. Let us help you with your growth capital needs!
Sage Growth Capital makes revenue-based investments in regional companies who need growth capital. It is our mission to provide a more flexible funding option to growing companies who do not fit traditional equity or lending models. To learn more about Sage Growth Capital or to apply for funding visit: www.sagegrowthcapital.com.
iAngels Israeli Deal Digest – May 2020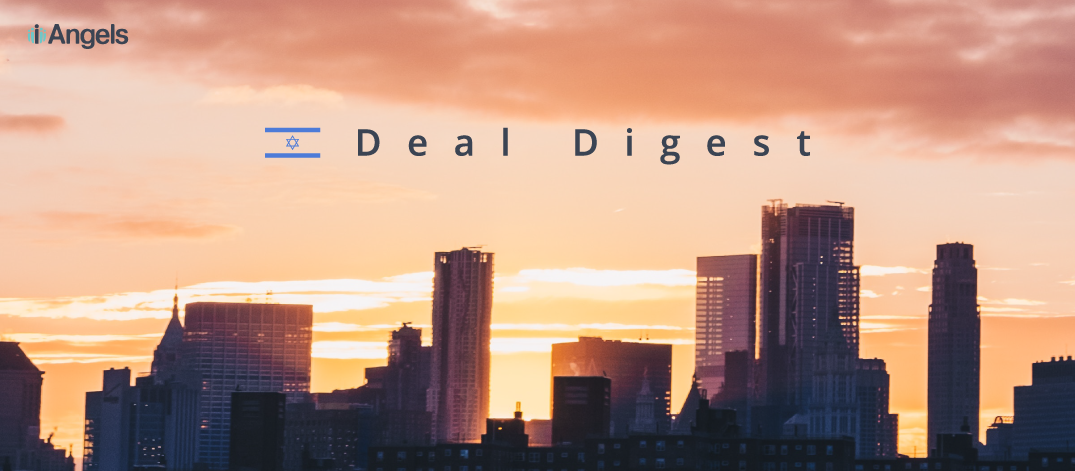 Welcome to the iAngels Monthly Deal Digest, a summary of corporate developments in the Israeli startup market.  This May we tracked 28 announced deals totaling at approximately $582.5 Million, and 3 exits of $1.085 Billion.  IT & Enterprise Software and Miscellaneous Semiconductors were the two top performing sectors this month.  Verint, a company that provides […]
The post iAngels Israeli Deal Digest – May 2020 appeared first on iAngels.