USV has invested in the education sector for a bit more than ten years. We kicked things off with an event we called Hacking Education back in March 2009.
We have focused on "direct to learner" businesses and have mostly avoided investing in companies that sell to the established education system.
This has been a good strategy and we have assembled a fantastic direct to learner portfolio that includes companies like Duolingo, Quizlet, Skillshare, Codecademy, and Outschool.
We've been doing some work to understand this portfolio in the light of this remote learning moment we are in.
This portfolio reaches hundreds of millions of learners all around the world each month. Many learners use these products for free. A small percentage of learners pay. And yet this portfolio will generate close to a half a billion dollars of revenue in 2020.
Another interesting thing about this portfolio is that none of these companies have spent a lot of capital building their businesses. They have all been very capital efficient and most are cash flow positive at this point.
What this tells me is that direct to learner businesses are very attractive. They can serve a very large number of learners very efficiently, they can lightly monetize and yet produce massive revenues because of their scale, and they don't require a huge amount of capital to build.
We hope to find more businesses like this to invest in as we think we are just at the beginning of rethinking how we want to learn and educate.
If you want to see some of this in action, you should check out Codecademy's Learn From Home Day tomorrow, May 13th, starting at 10:45am ET. It looks to be a fun day of learning.
The Only 4 Things That Really Matter After $10m ARR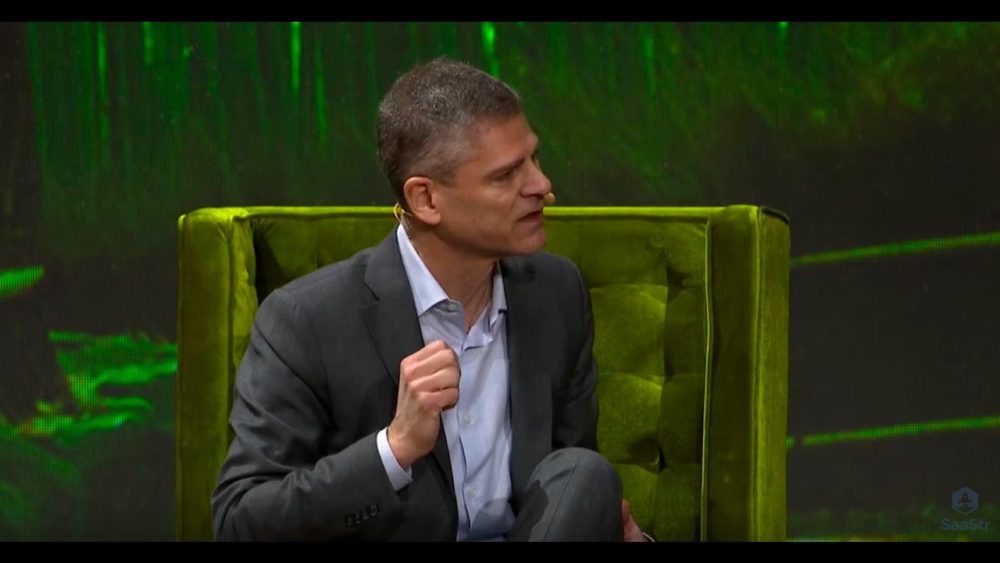 The 4 things that matter most are things that it's often hard to take too seriously in the early days.
Culture? Yes, there's nothing more important.  But in the early days the culture really just is the co-founders.  There's just not that much more when the team is tiny.
Brand? In the early days, you sort of make fun of brands as old school.
Customer Visits (and Zooms)? No time, or at least done when you can fit them in. Gotta spend all your time closing new customers.  It's do or die if you can't put points up on the board.
Continuous Recruiting? No time. You are busy being VP of 4 different functions yourself.
But later, you'll see, as long as you have reasonably happy customers … nothing else will much matter once you are established, say $8m-$10m ARR.
Great cultures will create low-turn-over environments — and ones that will self-perpetuate and recruit others to join. Especially in your sales team. A sales team is doing well, making lots of money, and hitting its plan … tends to become a magnet for other reps looking for something great. Quickly.
Great brands become incredibly important after the Early Adopter phase. Most Late Adopters don't have time or energy to do bake-offs. Once a category is established, 80% of prospects just want to buy whatever is proven. If that is you … you win. Invest like crazy in your brand as you approach $10m ARR. And guard it jealously.
Customer visits (and Zooms). Later, you'll see sales will begin to take care of itself once you have a great VP of Sales. She'll know when to bring you into deals. You need to get on the road more. Listen. Present. Take customers out to dinner. Do 10 customer Zooms a week if you can, or at least 6 (more on that here).  You'll see improving and learning from the Next 10 Years After The Sale is the most important part of the customer journey of all for a CEO to be involved in.
Continuous recruiting. You'll start off recruiting your friends, and finally finding a VP or two through your network. Then you have to commit 20% of your time to recruiting, even by $1m in ARR. But as you approach $10m, you have to move even beyond that. You have to do Continuous Recruiting. Build a recruiting team, and spend 2+ hours a day, when you are in the office, meeting candidates. Embrace Continuous Recruiting. The team is all that matters in general, but especially after $10m ARR. The playbook will be muchly set. It's time to constantly make sure you have the best team to implement it.
"I'd spend 80% of my time with customers if I could" — Phil Fernandez, founder and former CEO of Marketo
(note: an updated SaaStr Classic post)
The post The Only 4 Things That Really Matter After $10m ARR appeared first on SaaStr.
No One Comes To Your Session If It's Not Diverse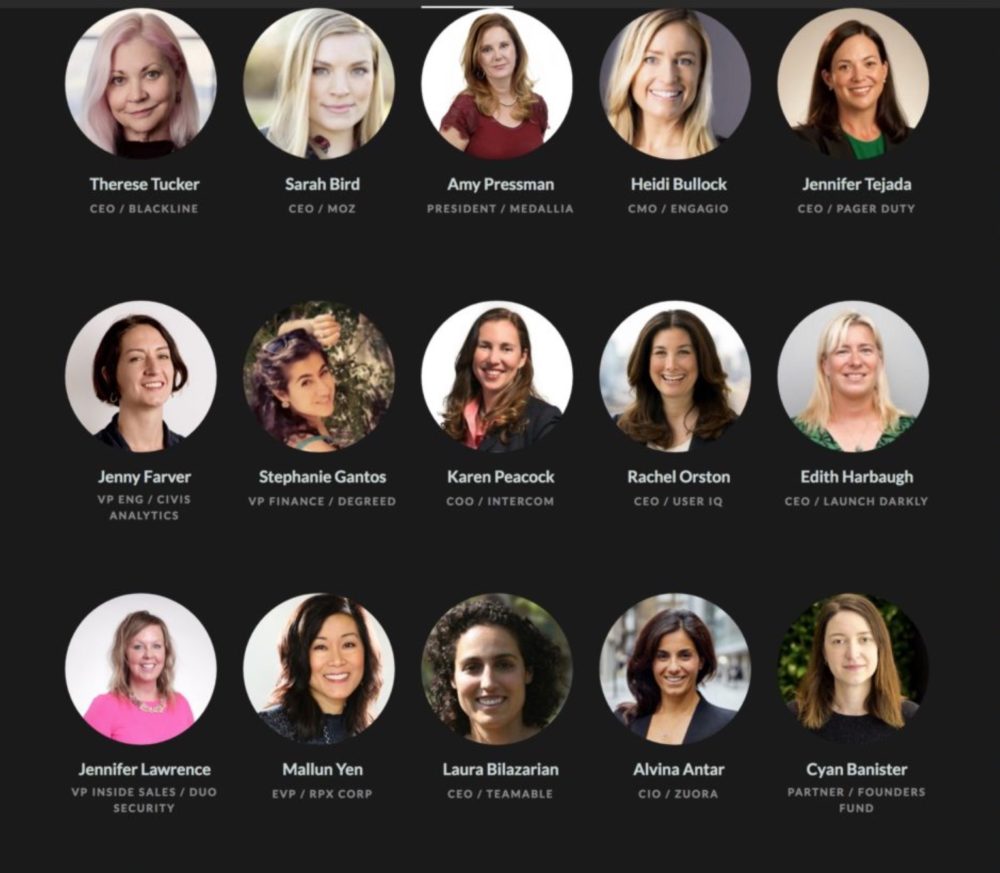 So for 5+ years we've had a very specific set of speaker guidelines at SaaStr Annual and related events.  We've had a majority of women speakers since 2017, and aim for 66% less represented speakers.  We're not close to perfect and keep learning.
Since Covid hit though, we did a lot of digital events.  We didn't plan to, but in the end, we got good at it.  And one thing we got from 7+ major digital events, each with 50,000+ viewers and 5,000-20,000 registrants is a lot of data.  A lot more of it.
Here's what we learned in a nutshell:
+ 44% more attendance if 50%+ women session
+ 240% more post-event views if diverse speakers
– 53% lower registration for solo male speakers
Look at that for a minute before you do another manel, or have yet another webinar with a non-diverse set of speakers.
You know you can do better.  But the numbers say go further not later, but now.  They say you have to do better.  To get the leads.  To get the ROI.
Our digital events see far, far higher attendance at sessions with at least 50% women speakers.  And far, far higher post-event views on YouTube and our blog if the majority of speakers are diverse.  And much much higher registration if the speaker isn't a solo male speaker.
This is real money.  You put in the time to do an event, to produce content, to have an amazing session.  That takes a lot of work.
Don't you want it to perform 44%-240% better?
Of course you do.
It's easy. Make it diverse.  Make it truly inclusive.
Because that's what people want to watch.  And that's what you want, too.
The post No One Comes To Your Session If It's Not Diverse appeared first on SaaStr.
5 Interesting Learnings from Squarespace at $700,000,000 in ARR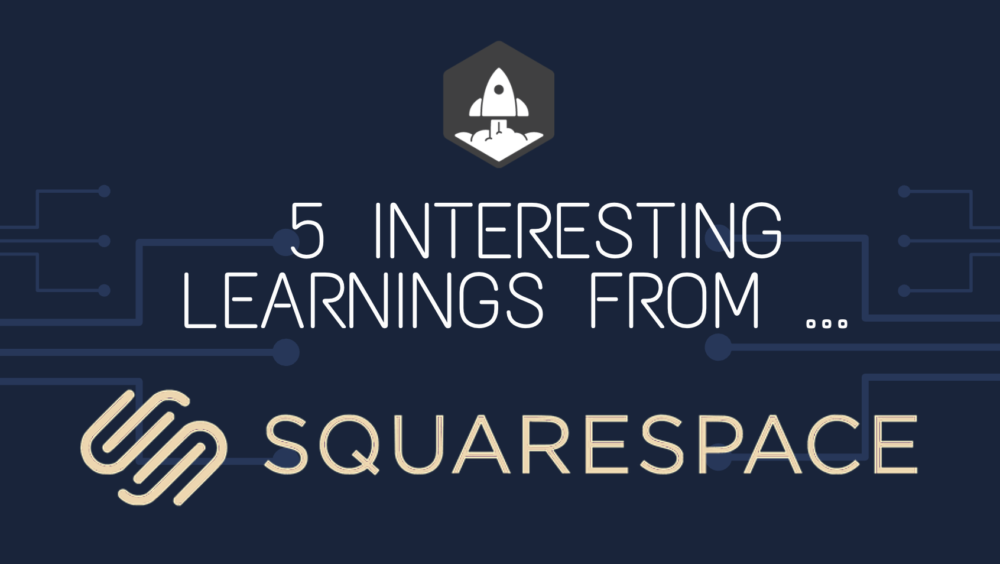 The founder of Squarespace still owns 36% of the company

What is 36% of $15 Billion, anyone know?#founderpower

— Jason BeKind Lemkin (@jasonlk) April 16, 2021
Not too long ago, we took a look at Wix at $1 Billion in ARR.  Now, Squarespace has filed to go public at $700m in ARR.  Perhaps the most interesting thing is just how similar both these website-builder-plus-ecommerce companies are.  Squarespace may be more design-focused, Wix the somewhat more cost-effective solution.
But in many ways, Squarespace looks like a 70% version of Wix.  It's growing at the same rate (~30%), booming from ecommerce (+78% for Squarespace, +60% for Wix).
It's pretty incredible in fact that both these two businesses can hit $700m and $1B in ARR, both growing 30%, neither able to clip the wings of the other.
Their roots are very different, however.  One leader comes from Israel (Wix), and is particularly strong outside the U.S.  The other is a design-focused leader from the center of design (Squarespace), New York.
So what can we learn from Squarespace at it direct lists?
5 Interesting Learnings:
#1.  Over $500,000 revenue per employee.  Squarespace has 1,200 employees and $700m in ARR.  That's pretty darn efficient.  As a result, it's quite profitable, with $150m in free cash flow in 2020.
#2. Monetizing ecommerce via subscriptions, but not payment processing.  Squarespace has rapidly expanded into ecommerce, with $3.9 Billion in GMV processed, up a stunning 91% from 2019.  But in contrast to Wix and Shopify, it doesn't keep much of the revenue from merchant services itself.  Rather, it charges for software subscriptions to take payments on its websites.  This ecommerce revenue was $143m in 2020, about 22% of total revenue.  But it doesn't monetize the payments themselves directly very much. Just 6% of Squarespace's revenues come from payment processor rev shares and other fees.  By contrast, Wix generates a significant amount of much lower-revenue revenue by processing merchant fees.
Two different ways to monetize ecommerce on a website.
#3.  85% NRR.  It's very helpful to see this called out for SMBs, and is pretty low for a public SaaS company.  But perhaps not that uncommon for higher-churn SMB categories.  Most higher-churn SaaS companies seem to obscure, or at least, not highlight any NRR below 100%.  Wix doesn't disclose its churn, but it's likely similar.
#4.  70% annual, 30% monthly subscriptions.  Helpful to see, and not inconsistent with other similar webservices that offer discounts to go annual.
#5. Seasonality: Q1 and Q3 are their strongest quarters.  Squarespace still sees seasonality, with Q1 benefitting from new marketing spend at the start of the year, and Q3 benefitting from a holiday rush.  So seasonality is real here at scale.
And a few bonus learnings:
#6.  Growth would be mediocre without ecommerce.  Websites revenue (so-called "presence" revenue) only grew 18%.  Website revenues grew only 18% in 2020, while ecommerce revenue grew 78%.  Blended together, that worked out to 28%. Both Squarespace and Wix would be much less interesting companies without their strong ecommerce components.  You have to add a second product to really scale beyond $1B in ARR.
#7.  30% of its revenue outside the U.S.  A lot, but less than Wix, which started in Israel and has 43% of its revenue outside North America.
#8.  Less than 1% of revenue from enterprise customers.  A potential growth path after $1B ARR for Squarespace.
#9.  Founder-CEO Anthony Casalena started Squarespace in his dorm room, controls 68% of the voting rights, and still owns 36% of the company.  Woah.  Casalena maintained such a large share by bootstrapping for a long time until taking an initial growth round of venture capital years down the road.  Another example of the Qualtrics-Atlassian path to minimizing dilution.  Not easy, but it can be done.
In addition, the board has given him very aggressive additional share grants — but only if he hits very aggressive targets.  Incentives matter!
The post 5 Interesting Learnings from Squarespace at $700,000,000 in ARR appeared first on SaaStr.