Last night we watched Emma. For context, Jane Austen wrote Emma in 1815. A time when people wore layers of clothing, the wealthy were landowners, everyone talked in circles, and romance was a game.
It is hard to not to look at everything with a lens on the future. Each generation shifts just a bit. My Grandmother dressed up every single day. She didn't own casual clothes, they were not part of her repertoire. Clothes very much define the times. Masks are in, suits are out.
Emma was married at 18. Now people wait to get married and have children. Will that shift back? Now people talk directly to each other not in circles through others. Romance can start with a swipe. We adapt and change with the times.
As a world we have lived through many traumas that have sent us down new paths. Pandemics, global warming, the shifting of power to China and of course the Internet are just some of the changes happening today. It will change our behavior and how we interact with each other. It will change how we dress and how we live.
Watching what was top of mind and how people interacted 200 years ago makes me wonder about evolution. Strange times create new normals.
10 of the Most Exciting Sessions at FREE SaaStr University Event THIS WEDNESDAY!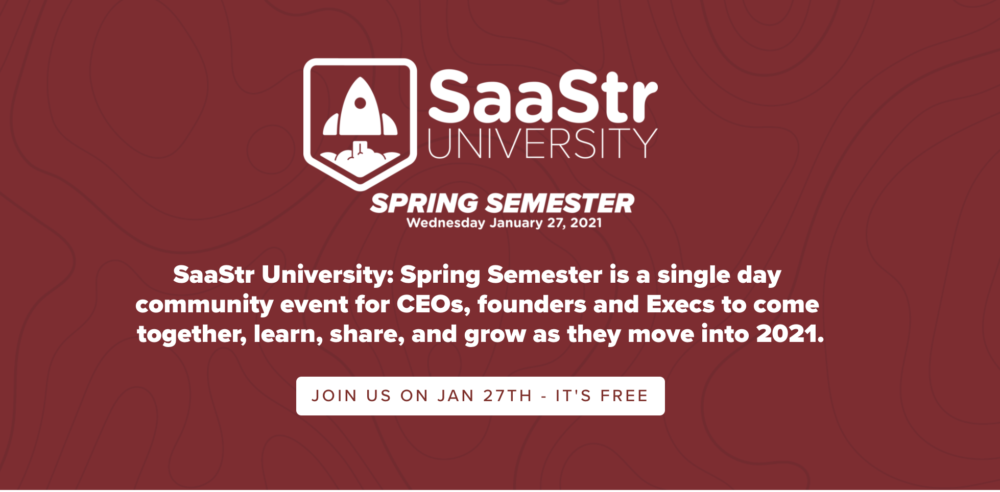 We're gearing up for our first SaaStr event of 2021 … SaaStr University: Spring Semester.
A highly hands-on, tactical event, come learn how:
To Raise Your Next VC Round, With Point9's Christoph Janz.
How to Build Your First CS Team, with VPs from AgentSync and Peak Support.
How to Build a Unicorn, with Salesloft CEO Kyle Porter.
How to Build A Great Intern Program, with Shopify's VPE Farhan Thawar.
How to Do ABM Campaigns for Real, with Snowflake's Head of ABM.
How to Executing a Winning Self-Service Strategy, with Wix's VP of Sales.
How to Boost NRR — Quickly, with Terminus' CEO.
How to Market at Mass Scale, with Harry Stebbings and Ryan Bonnici, CMO at Whereby.
How to Get Sales Enablement Working, with Zoom's head of sales enablement.
How to Build a High Retention Sales Culture, with Unity's VP of Global Sales.
And so much more!!
It's FREE but sessions have max registrations, so sign up now HERE.
The post 10 of the Most Exciting Sessions at FREE SaaStr University Event THIS WEDNESDAY! appeared first on SaaStr.
I am returning to a theme that I feel quite strongly about.
I blog on WordPress using a host that I have selected and can move from at any time. WordPress is open source software and I can download it and run it on my own machines if I want to. I don't. But being able to do that is key.
Medium and Substack and Clubhouse and Twitter, etc, etc are fantastic. They make it drop dead simple for anyone to share their thoughts with the world.
But they are controlled by someone else. You can get kicked off. And when you get kicked off, you lose all of your followers, all of your content. Gone.
I'm not down for that.
Nor should you be.
---
USV TEAM POSTS:
Gartner: SaaS Will Be Even Bigger Than We Thought in 2022+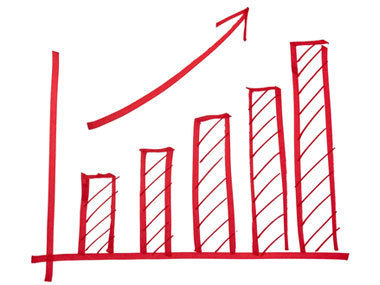 Early in my career, I was a bit skeptical of big analyst firms like Gartner.  Was it all sort of some sort of game in enterprise software?
But like many things, time goes on and I learned.  Yes, sometimes a vendor recommendation from Gartner can seem a bit circular.  But it doesn't mean the analysis isn't valuable.
It's especially valuable in terms of market sizing and trends, because they do the work.  They talk to 100s and 100s of CIOs and CTOs to learn where they are spending.
And the answer in the next few years?  Even more on Enterprise Software than we thought.
Gartner has increased its estimates for global enterprise and IT spend for 2021 and 2022, with Enterprise Software and SaaS the biggest beneficiary, projected to grow a stunning 10.2% in 2022.
The Covid Boost isn't over.  It just brought the future nearer by 3-7 years.
Strap in, and enough with the excuses.  The Cloud isn't only bigger than ever.  It'll be even bigger than we planned just a few months ago.
And enterprise software has an incredible run ahead of it.
Be part of it.
The post Gartner: SaaS Will Be Even Bigger Than We Thought in 2022+ appeared first on SaaStr.