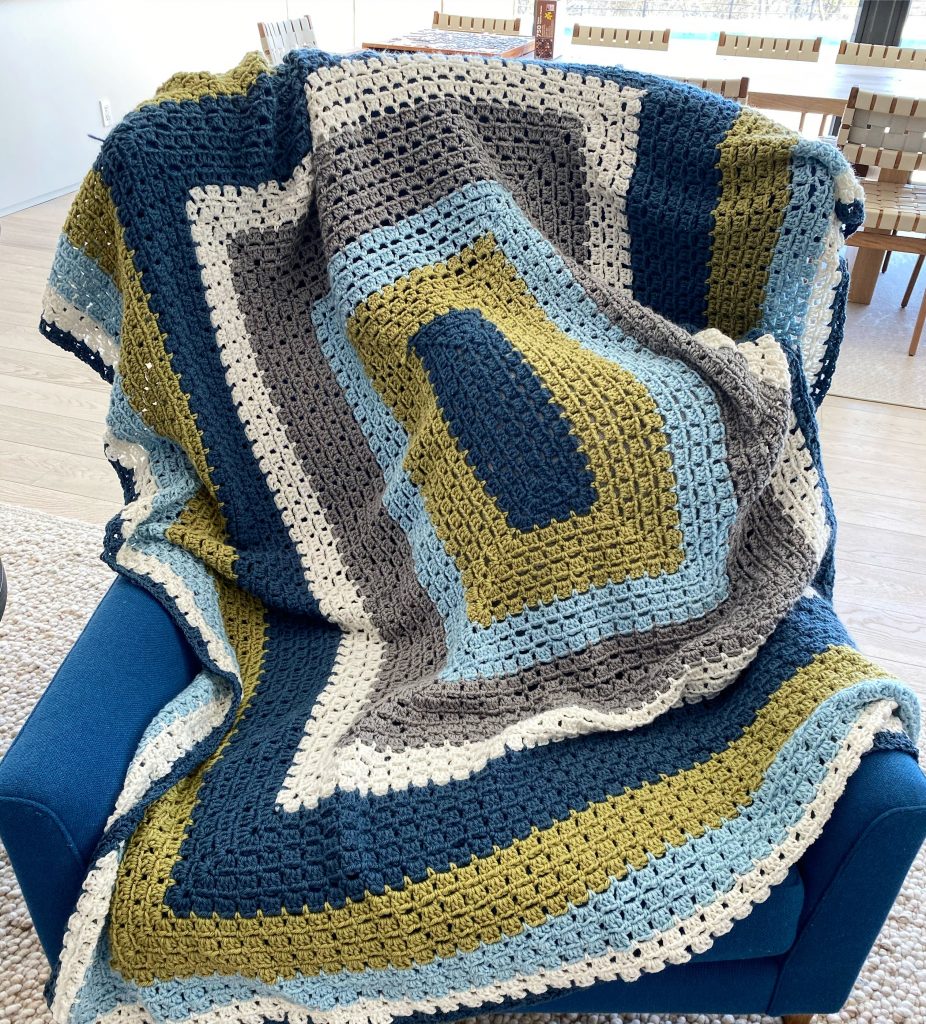 I loved a good craft project as far back as I can remember. I was about 13 when I took home economics and made a dress. I actually wore it to school (just once) even though it was far from perfect. I have never been one for exactness but have got a bit better with age.
During that year I figured since I know knew how to sew that I should try my hand at other crafts. I taught myself to knit, crochet, needlepoint, rug pull, and embroider. Unclear how I did that considering YouTube didn't exist. Each of these now obvious hidden talents had a project around them. None of them except the embroidered rainbow on the pocket of my favorite pair of cutoff jeans ever made it out of my bedroom.
Fast forward to my time home with two kids and then three, I returned to the crafts. It kept my mind semi-focused on something while I could focus on other things. We had no cash and I wanted to create bedrooms for the kids that felt warm, cozy, and their own so I took it on myself to decorate them. I made a twin-sized comforter made out of bandanas. I actually had to wash them, iron them, make the fabric by sewing them all together, and then cut into the pattern. It was quite the project. I also made decoupage tissue boxes, sewed curtains, painted furniture, made stencils from a fun animal book, and painted them on the kid's bathroom wall. This doesn't even include the amount of pickling and jelly making I did. Then I returned to the work world and my projects were put on hold.
At one point about 12 years ago I decided I should knit a blanket. I cut off way more than I could chew and the project is still in a box. Then COVID-19 showed up. I am spending time thinking about how I want my career life to look so projects just seemed like the natural addition to my day. You can only read so many books.
It has been a fascinating dive into the web as well. I have learned everything on YouTube. The videos and websites are endless. There are a bunch of stars in that world too who are building their sites, users, and status in the yarn world. My next project is an attempt to return to the sewing machine and make a quilt. I am excited to see the people, the websites, the tutorials that come out of the quilting world. It's a whole different world.
An education in creative projects from bottom up.
The post Creative Projects appeared first on Gotham Gal.

Manufacturing, agriculture, retail, and tech. These are just a few of the many industries in Colorado led and supported by local businesses. But what are we doing to support them through the current health and economic crisis?
West Slope Startup Week (WSSW) launched last week (this year in a virtual format) — a full month of online programming open to businesses across the state. Programming includes sessions from people such as Energize Colorado (EC) CEO Wendy Lea and myself.
Equally innovative is the new element of digital mentorship. Led by Energize Colorado's Mentorship team, we have brought together more than 45 mentors with expertise in finance, tech, sales, and more. This mentorship program is an opportunity for organizations, including EC and Techstars, to nurture Colorado's rapidly growing talent on the Western Slope and throughout all of Colorado. 
Helping Colorado's economy recover is about more than just a return to normal – it's preparing for a fundamental transformation. Our future economy is one driven by a belief that equity and empathy are key strategies for inclusivity and long-term success.
Energize Colorado, a non-profit founded by many of Colorado's business leaders, including myself, is here to lead this transformation. There are three key steps in Energize Colorado's plan for economic recovery and growth:
Foundational Support: Access to mentorship, mental health resources, and research about reopening a business in the time of Covid.
Financial Access: EC's Gap Fund (launching at the end of July) is a $25m+ fund that mixes grants and low-interest loans to assist rural, women, and BIPOC-owned businesses.
Fortitude: Providing the thought leadership Colorado needs to increase inclusivity, help small businesses remain competitive, and lead the nation in innovation.
During times like this, I am reminded why I, and many others, became entrepreneurs –  to satisfy a never-ending curiosity and drive to learn. This is, in part, why mentorship is so valuable to me and integral to EC and Techstars' startup week programming.
Regardless of your age or expertise, there is always something to be learned and gained. Now more than ever, we have to come together across the state to support each other and lead this transformation. I am calling on all of you to recognize the value mentorship has had on your journey and participate.
The post West Slope Startup Week appeared first on Feld Thoughts.
11 Signs To Predict If a Venture Investment Will or Won't Work Out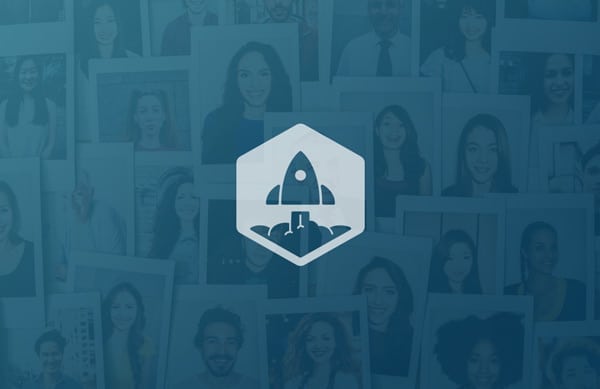 Q: What was your failed investment experience and where will you never invest funds again? Why?
I've made about 30 material investments.  More on them here. Most have been successful, but of course not all and I've been reflecting on the ones that didn't, because they still had attractive elements when I invested.
My learnings:
What Works — That You Might Think Wouldn't Work:
High employee/VP churn. You'd think turning over lots of VPs would impact growth — and it does. But some CEOs get through this as long as they are super committed to bringing in the next group of VPs.
Solo founder, too many founders, co-CEOs. Solo founders can work (Zoom proves this). 5+ cofounders can work (I think of that as too many cooks, but now I see it can work). Co-CEOs can work, even though many investors think this is a flag and confusing. It works for Atlassian. It works for others, too.
Taking a long time to get to $1m-$2m ARR. I used to think if you didn't get to Initial Traction fast enough, the team would burn out. But now I've learned that's not always the case. Some of my best investments had zero revenue the first 2 years or even longer.
Cofounder conflict. I hate to see it, and personally, it held me back. But now I've seen many unicorns make it even with significant cofounder conflict in the early and middle days. Some of the best CEOs just push through it, one way or another.
Signs, With Hindsight, Of An Investment That Probably Won't Work Out:
CEO hides things and/or is misleading. If the metrics don't make sense, don't invest. I can think of one exception that is a unicorn now, but otherwise, if the metrics are a bit baloney (e.g., claiming bookings are ARR, or using Quarterly MRR, or claiming team members are full-time that aren't) … then pass.
If a CEO surprises you with things, do not invest. Hiding the ball I've seen 100% of the time leads to a mediocre outcome. Not always a failure, but always a mediocre outcome. This is really just the prior point amplified. The best CEOs are direct with the good, the bad and the ugly. At least by the second meeting.
Great CEO But Mediocre CTO. Sometimes, you can grow quickly at $1m+ ARR even with a mediocre CTO. But then … things get complicated. You have to scale, and add 10x the workflows. A mediocre CTO can't keep up. These ones, even with a great CEO, hit a wall somewhere. It may be as late as $10m-$15m ARR, but somewhere.
Things That Are Super Risky You Might Not Think Are:. These are flags of likely issues to come, but they aren't dispositive:
Taking the First VC Money Offered. The best CEOs take their time. The ones that immediately take the first Series A term sheet offered out of a bit of panic, I've seen that decreases the odds of success.
Secondary Liquidity Too Early. Selling some founders shares later, as the valuation passes $100m, makes a ton of sense. It helps you go long as a founder. I should have done it. But selling too early, at too low a valuation, is a risky sign the founders don't 100% believe. This isn't 100% correlated to failure, but there is a strong correlation here in my experience. It also can lead to substantial co-founder conflict down the road when an underperforming co-founder expects more and more of their stock to be cashed out.
A Burn Rate Even a Smidge Higher Than Normal. It Only Grows From There. A burn rate that is even 30%-40% higher than similar companies is a flag. It's a flag the burn rate will continue to expand at this rate. For me, any start-up that has burned more than say $3m on the way to $1m+ in ARR, that's too much. That they need to burn too much for each new $1 they bring in. The meta-learning is more money makes it worse. They ratchet up the burn, and then burn even more than similarly situated companies. Even a slightly-higher-than-normal burn rate compounds. Into a too-high burn rate.
The post 11 Signs To Predict If a Venture Investment Will or Won't Work Out appeared first on SaaStr.
The Startup Community Way – Table of Contents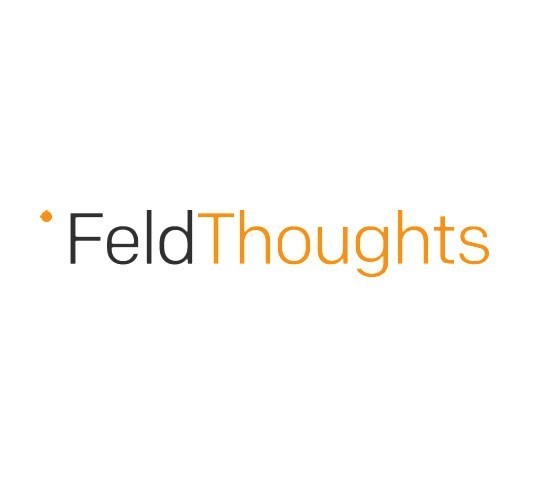 My new book with Ian Hathaway, The Startup Community Way, comes out on 7/28. We've begun the pre-order campaign. Since every author loves pre-orders, so if you want to do something that will make me smile today, pre-order your copy here.
To give you a sense of the book, following is the Table of Contents, in detail.
CHAPTER ONE: Introduction
– The Next Generation
– Our Approach
– A Deeper Motivation
– The Boulder Thesis
– Startup Communities are Complex Adaptive Systems
– Where We Were in 2012
– Where We are Now in 2020
– Using Complexity Theory to Explain Startup Communities
– Evolving the Boulder Thesis to the Startup Community Way
PART I: INTRODUCTION TO STARTUP COMMUNITIES
CHAPTER TWO: Why Startup Communities Exist
– What Entrepreneurs Do
– The External Environment Networks over Hierarchies
– Networks of Trust
– Density and Agglomeration Quality of Place
CHAPTER THREE: The Actors
– Leaders, Feeders, and Instigators
– Actors
CHAPTER FOUR: The Factors
– The Seven Capitals
– Factors
CHAPTER FIVE: Startup Communities versus Entrepreneurial Ecosystems
– Entrepreneurial Ecosystems
– Alignment of Actors
– Different, but Mutually Reinforcing, Purpose
– Systems within Systems
– Entrepreneurial Success
– Community/Ecosystem Fit
PART II: STARTUP COMMUNITIES AS COMPLEX SYSTEMS
CHAPTER SIX: Putting the System Back into Ecosystem
– Introduction to Systems
– The Whole System
– Simple, Complicated, and Complex Activities
– Moving from Activities to Systems
CHAPTER SEVEN: Unpredictable Creativity
– Emergence
– Synergies and Nonlinearity
– Self-Organization
– Dynamism
– The Study of Interactions
CHAPTER EIGHT: The Myth of Quantity
– More of Everything
– Outliers, Not Averages
– Entrepreneurial Recycling
– Leaders as Supernodes
CHAPTER NINE: The Illusion of Control
– Not Controllable
– Not Fully Knowable
– Feedbacks and Contagion
– Getting Unstuck
– Letting Go
CHAPTER TEN: The Absence of a Blueprint
– Initial Conditions and Basins of Attraction
– The Narrative Fallacy
– Building on Strengths and Learning from Failures
– Cultivating Topophilia
CHAPTER ELEVEN: The Measurement Trap
– The Fundamental Measurement Problem
– Actor and Factor Models: A Categorical Approach
– Standardized Metrics Models: A Comparative Approach
– Network Models: A Relational Approach
– Dynamic Models: An Evolutionary Approach
– Cultural-Social Models: A Behavioral Approach
– Logic Models: A Causal Approach
– Agent-Based Models: A Simulation Approach
– Applying the Different Models
PART III: FROM THE BOULDER THESIS TO THE STARTUP COMMUNITY WAY
CHAPTER TWELVE: Simplifying Complexity
– The Boulder Thesis
– The Rainforest
– Applying Systems Thinking
– Looking Deeply
– Leverage Points
CHAPTER THIRTEEN: Leadership is Key
– Be a Mentor
– Entrepreneurs as Role Models
– Key Leadership Characteristics
CHAPTER FOURTEEN: Think in Generations
– Progress is Uneven and Often Feels Slow
– The Endless Long-Term Game
CHAPTER FIFTEEN: Diversity is a Feature, Not a Bug
– Cultivate Diversity
– Embracing Diversity
– Think Broadly about Entrepreneurship
CHAPTER SIXTEEN: Be Active, Not Passive
– Self-Similarity and Replication
– Don't Wait or Ask Permission
– Play a Positive-Sum Game
– Continuously and Actively Engage
PART IV: CONCLUSION
CHAPTER SEVENTEEN: Conclusion
– Reflections
– Summary of the Book
– Final Thoughts
Remember – it's pre-order time! And, the Startup Community community is now over 2,000 people and very vibrant so jump in.
The post The Startup Community Way – Table of Contents appeared first on Feld Thoughts.