10 Tips To Avoid SaaS Burnout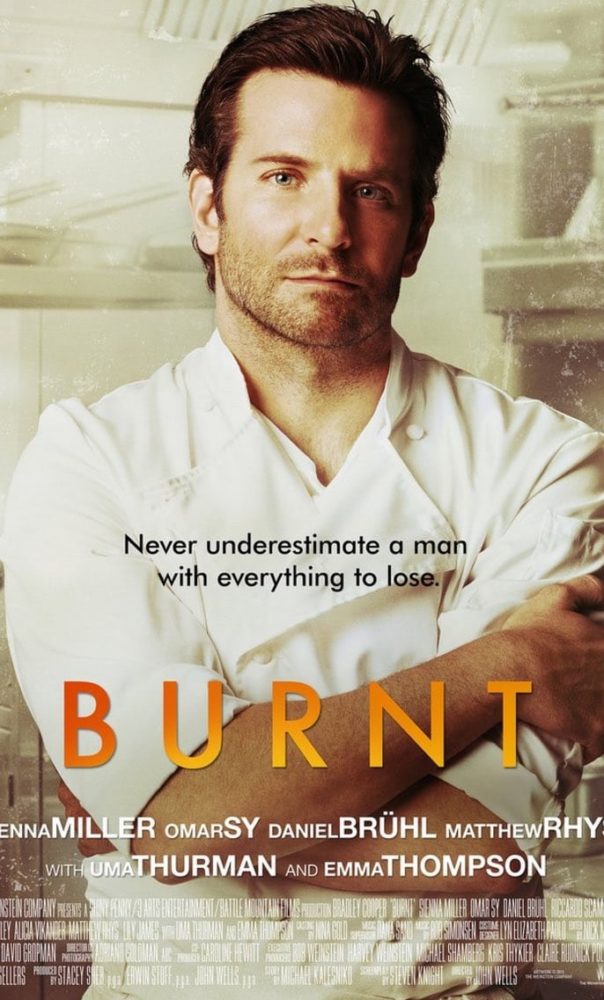 Burnout is a real risk in SaaS.
Not usually in the early days.  But as time marches on — It's a huge risk.  
One piece of "evidence" — a lot of fairly successful SaaS startups all sell at about the same point in time … about 5 years in. Because the founders get just too burnt out around Year 4 … and as Year 5 rolls in, they're running a bit on fumes, and … they sell.  Or take a bad venture deal.  Or just plain start to give up a little.  Often, as it's just finally getting good.
My Top 10 suggestions to avoid long-term burn-out:
Hire that Extra VP — a True Owner. Don't try to save a few nickels here. You're responsible for everything as it is. But you have to own less as you scale. Find 1 or 2 or 3 truly great VPs that will own their functional area. That will take so much of the mental burden off your plate. 

This is almost always the #1 way to stave off burnout

.  Hire one truly great VP that not just takes a full functional area off your plate, and upgrades it … but also carries some of the load for getting the company to the next stage.
Hire a COO. This is a quirky, odd hire, but try to do it anyway if you can find someone great, even as early as $5m ARR. Find someone that can own 20%–40% of the company's operations.
Fly Business Class, Stay in Decent Hotels (Once We Travel Again, and Once You Can Afford It). I know we all don't want to do this. But travel takes its toll. The CEO shouldn't have back pains after spending 3 weeks on the road. That doesn't help. Making travel less literally painful is a high ROI investment, at least after you are at scale and have a few bucks in the bank.
Take Your Vacations. Take 2 weeks a year and go somewhere. Check email twice a day, but that's it. No Staycations.
Find A Mentor, A Real One. Someone you can talk to this stuff about. For real. Pay them fairly (probably equity).
Raise A Few Extra Bucks. If you are venture-backed, raise 20% more than you planned. This will destress your life a lot, IF you don't increase your burn rate or spend it.
Don't Take It Home, After Year One. After the first year, the stress and drama of a startup will be too much on your family. Don't overshare here after the early days. You need Home to be about your family and a place to destress. Your family — they can't take the constant drama, it's too much for almost anyone. They will tune out. Share what you need to share after Year One, but be careful about bringing it all home.
Burn Less. Controlling your own destiny is something wonderful. Even if you can raise a venture round, don't spend it all. Don't be dependent on third parties for life support one day longer than you have to. This won't turn a frown upside down, per se. But it will be incredibly liberating.
Grow Faster (Sometimes). Sometimes, growing faster is much less stressful. If you grow too slowly, the resources just won't be there. Everything will slow down. Hiring gets harder. Press gets harder. Customer and partner attention get harder. Sometimes, growing slower is less stressful. But often, it is more stressful over the long term.
Focus on Happy Customers. So many things are so hard. But everyone can improve customer happiness. Drive that up, including NPS and CSAT, even if you are out of other ideas. This in the long run will destress you. High churn is very stressful in the long run (although it doesn't feel that way in the short term).  Any startup can drive up its NPS.  This always works.
In the end, you have to reinvent yourself and your company every 4-5 years.  If you can do that, you can sign up for another 4-5 years, minimum.  If you don't.  It will slowly start to fall apart around then.  Even if the MRR keeps growing for quite a while.
(note: an updated SaaStr Classic post)
The post 10 Tips To Avoid SaaS Burnout appeared first on SaaStr.
Top 10 SaaStr Videos of the Week: Twilio, MongoDB, Blackline, Stripe and More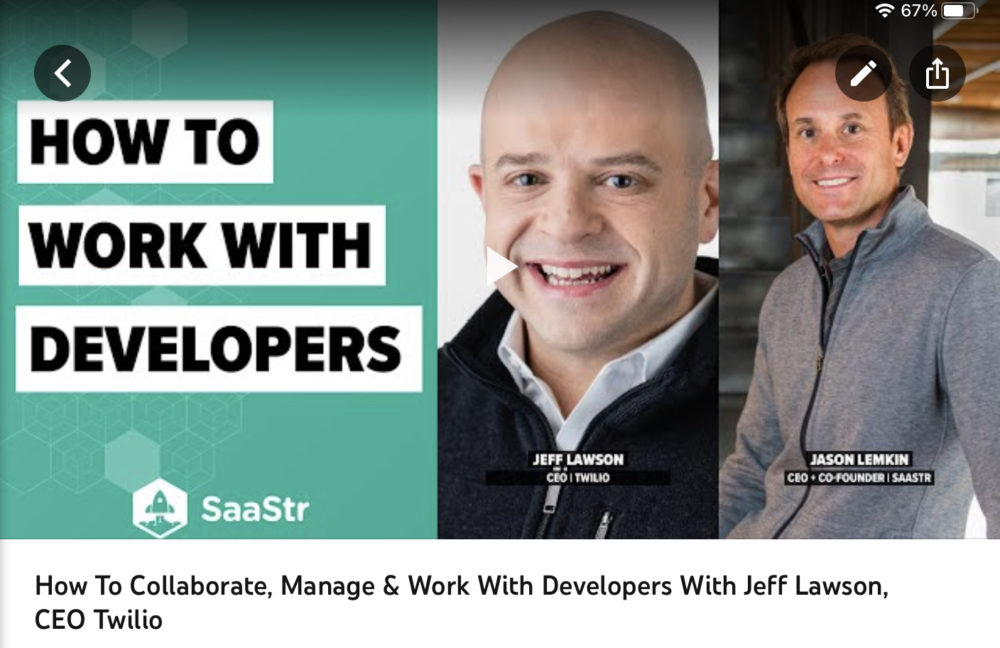 Catching up on some YouTube over the weekend?
Let's take a look at the top SaaStr videos other SaaS founders and execs are watching:
#1.  "How to Collaborate, Manage & Work with Developers with CEO of Twilio, Jeff Lawson."  Jeff has been doing a lot of speaking to promote his new book, AskYourDeveloper.com, but we did a special take on it, a deep dive on how really to work with a engineering team for the first time.  Take a watch!
#2  "Churn is dead. Long live Net Dollar Retention Rate with Dave Kellogg".  A top presentation from SaaStr Scale on how to drive up NRR.
#3.  "Fighting Churn with Data with Zuora's Chief Data Scientist."  Another deep dive on tackling churn.
#4. "Fireside Chat: Jyoti Bansal, harness.io & Dev Ittycheria, MongoDB."  What do two Unicorn+ CEOs talk about when they get together?  Find out here!
#5. "Lessons in Scaling a Low Code Platform with Airtable".  Learn how Airtable … got to be Airtable, from CEO Howie Liu.
#6. "Going Long: The 20-year Journey of Being a CEO + Founder with BlackLine".  Another incredible session with Therese Tucker, on how to build a $7B+ industry winner, the hard way in many ways.
#7. "10 Rules for Defining Churn with ForgeRock and Solarwinds | SaaStr Software Community".  Another deep dive on churn, this one with 10 great actionable steps to drive it down.
#8. "Dharmesh Shah of HubSpot – From Day 0 to IPO: What Went to Plan, What Most Certainly Didn't." A SaaStr classic on some of Hubspot's top mistakes (and wisest choices) getting to IPO.
#9. "Avoid Trapdoor Decisions: 5 Lessons Learned from Scaling Stripe with COO Claire Hughes Johnson".  Another SaaStr Classic and a must watch on not making the wrong key decisions.
#10. "How Sales and Product Really Should Work Together with MongoDB".  This is a critical topic and come learn how the heads of sales and product really worth together at Mongo.
The post Top 10 SaaStr Videos of the Week: Twilio, MongoDB, Blackline, Stripe and More appeared first on SaaStr.
Yes, You Do Have To Pay Sales Commissions When a Partner Mostly Closes The Deal

Q:  Should we deduct partner referral fees from our sales people's commission?
This is an important question and the answer is generally No.
At first, this will confuse you as a founder. If I have to pay a partner say 20% of a deal, and they do a lot of the work — why do I also have to pay my own sales rep a full commission?
Because what we all find is that, at least for a long time, if you don't provide a commission to everyone working the deal, there is (x) too much conflict and (y) more importantly, no one is motivated enough to help the other if they don't get a full commission.
So yes, at least for a while, with many partners you may in essence need to pay a double commission. One to the partner, and one to your own sales team. It's OK if it gets the deal done. Especially, if the customer stays for years and years.
Later, you may develop a team that manages your channel.  Once you do, if the revenue from a channel is large enough, you can often pay lower commissions that you do for your direct sales team.  E.g., perhaps a channel manager can own a $2m quota, vs. $500k for an AE.  But even there, it's two commissions.
The post Yes, You Do Have To Pay Sales Commissions When a Partner Mostly Closes The Deal appeared first on SaaStr.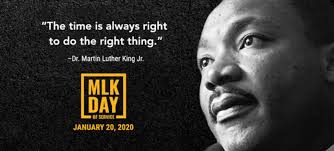 It took until 2000 for all the states to recognize a day to observe and remember MLK. Reagan signed MLK Day into law in 1983. The difference of 17 years for all to recognize the day speaks to itself.
King's activism for Civil Rights created a foundation for any of us to bring people together for non-violent movements. The power of seeing people from all walks of life get together to march against one right, although subtle, speaks volumes. Black Lives Matters, Women's Rights, Anti-Guns, etc. Not just in the US but globally, the surge of non-violent protests from public fury packs a powerful punch seeking change and transformation.
If only the people who have attempted to overthrow our Government on January 6th came to Washington to march in peace. To show their frustration instead of rioting the capital with guns, knives, and ropes with the desire to create havoc and spread hate.
As an eternal optimist, I believe we have got to a place in our country where we are finally coming to a reckoning with our history, especially our dirty history. It took Covid and Trump to get us there, but there are always silver linings.
Joe Biden has put together his top team of 25 people with a myriad of faces, and 12 of them are women, and his VP is a Black Indian woman. This is game-changing.
I want to believe that finally, MLK would be happy in the direction we are finally heading.
The post MLK 2021 appeared first on Gotham Gal.